Former Paddy Power and Lastminute.com tech expert Edgardo Savoy has joined the "fiercely ambitious" team at online car retailer Carzam as chief technology officer.
Savoy will join a Carzam team now located in a new headquarters at Lynch Wood, Peterborough, from money transfer company TransferGo after a first year of trading in which the business claimed to have sold more than 13,500 cars and achieved turnover approaching £150 million.
Savoy's appointment comes less than a month after that of former Paddy Power chief executive Andy McCue as its new executive chairman.
Commenting on his new role in the automotive retail sector, Savoy said: "I am thrilled to be part of the dynamic team at Carzam. The company is fiercely ambitious and ready to embrace change. To lead the way in this industry we need to continually innovate, and Carzam has brought me in to do just that.
"Most importantly, we will focus on functionality for the consumer. Our customer experience will sit at the heart of any changes we make as we build new capabilities into Carzam's systems."
Beginning his career as a graduate in Business and Technology at the Instituto Tecnológico de Buenos Aires, Savoy moved into software development before taking on more senior tech roles.
He went on to become CTO of Lastminute.com in Germany before moving to Paddy Power, The Racing Post, The Restaurant Group and most recently, TransferGo.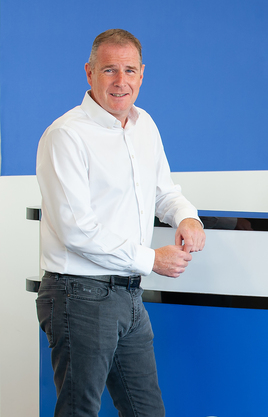 Commenting on Savoy's addition to the business this week, O'Callaghan said: "We are delighted to have attracted a CTO of Edgardo's calibre to Carzam.
"His background working across different markets, and internationally, will be invaluable as we seek to further enhance our customers' experience of buying a car from Carzam.
"Beyond what the customer sees, Edgardo will introduce world-leading technology to support every department as we scale the business."
Carzam was founded by Big Motoring World chief executive Peter Waddell and former Cox Automotive International president John Bailey in March 2020 and began trading around nine months later.
In November, it revealed that £112 million in external funds had been raised to help scale the business at pace.
Carzam chief executive Kirk O'Callaghan said: "This new investment will facilitate Carzam's bold plans and cement us as a true industry challenger, bringing quality used cars to the market faster, in better condition and in much greater volume."