Automotive sales and technology company MotorK has appointed two key senior leaders, to further its growth strategy.
The company provides a software platform for car dealers to help them manage sales and marketing activities.
Etienne Jacquet (pictured left) has been appointed vice president of corporate development & investor relations and will focus on identifying and executing on strategic M&A, joint ventures and other investment opportunities for the company.
He will also oversee MotorK's investor relations function and help strengthen relationships with the investor community
Jacquet brings more than 15 years of international leadership experience across leading investment banks, advisory firms, and technology groups.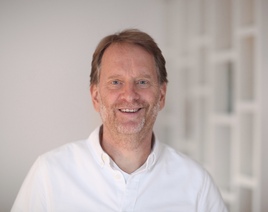 John Grieve (pictured left) joins the business as country manager for Germany. He is responsible for leading strategy, positioning and business development in Germany and the DACH region.
Grieve has a successful track record in high-value SaaS in sales, marketing, CRM and digital retail, with a strong focus on the automotive sector
Marco Marlia, co-founder and CEO of MotorK, said: "We are delighted to welcome Etienne and John to the MotorK family. Both appointments reflect our sustained focus on accelerating MotorK's growth following our IPO last year.
"Etienne will play the important role of building on our proven track record of successful M&A and deliver on our inorganic growth strategy. He will also be key in supporting us in further strengthening our relationships with key stakeholders within the investor community. Given his deep experience in corporate finance and cross-border transactions, as well as a high-quality network across Europe, we have every confidence Etienne is the ideal candidate for this role."
MotorK outlined its plans to raise €150 million (£127m) last year, when it became listed on the dutch stock exchange, Euronext Amsterdam.
The company has more than 250 employees spread over seven countries across Europe and in Israel. It's key product, a software as a service (SaaS) platform called SparK, is used by more than 660 dealer groups and 13 equipment manufacturers.