Lookers has celebrated the achievements of its best-performing staff as part of a company-wide event in Paris to mark the return of its annual Excellence Awards.
The AM100 group presented 21 category awards, marking individual contributions in a range of business areas including sales, management, customer service, business support, finance and innovation.
Hosted by motorsport journalist and broadcaster Amanda Stretton, every region was represented, and winners were chosen based on customer satisfaction ratings, performance levels and their overall contribution to the group of more than 6,500 staff.
Mark Raban, chief executive officer at Lookers, said: "The Lookers Excellence Awards are one of our group's most important events.
"Providing us with a huge opportunity to show all our staff that hard work, dedication and commitment to their teams and their customers are highly valued, they are also an important part of our culture of support, collaboration, and our focus on being the best that we can be.
"I'm delighted by the results and by the wealth of talent we have at Lookers who continually impress me with their knowledge, focus and drive to succeed.
"It was my absolute privilege to spend time with all our remarkable teams and to enjoy an outstanding event with everyone in one of Europe's best cities."
Lookers posted a record pre-tax profit of £90.1 million after navigating challenging new car supplies and trading on strong used car margins.
In a recent interview with AM, Raban said he is poised to "try something different" with the group's newly-mapped growth strategy.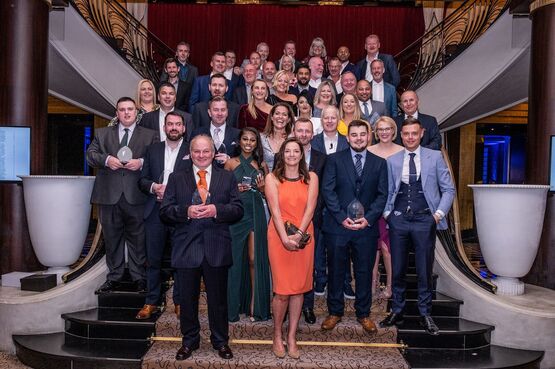 Among the top winners was Lookers Kia Stockport technician Andy Cross who secured the coveted Lookers Life award for his outstanding 50-year contribution and service to the group. Cross joined Lookers as an apprentice mechanic in 1972.
Lookers chief operating officer Duncan McPhee said: "Andy's impact on the workshop team and department success is exceptional. Always delivering consistently great results, he leads by example and positively influences the entire team in many ways.
"A leading role model with a terrific work ethic, commitment to quality and to always 'doing the right thing', Andy's friendly, approachable manner and willingness to assist is an inspiration for everyone and we're thrilled to have him on our team."
Another notable winner was Craig Yuill, sales manager at Lookers' Taggart Motor Group division in Glasgow who received the coveted Above & Beyond award for his service and commitment.
McPhee added: "Future-focused, ambitious and always willing to go the extra mile for our customers has been pivotal to the collaborative success we all enjoy at Lookers, and I'm delighted on behalf of our staff and teams at every level for the outstanding contribution they continue to make every day in every year.
"Our Excellence Awards are important for recognising those individual contributions and to celebrating everyone's achievements as a united team. Many congratulations to everyone involved."
The event follows Lookers recently transforming its Manchester headquarters into a new 'collaboration hub' for all employees.