The number one spot in UK car retail sector's classified advertising space continues to be the key target for CarGurus – with market leading return on investment (ROI) seen as the catalyst for success.
CarGurus announced its decision to "wind-down" its business in Germany, Spain and Italy and a 13% reduction in its headcount last month amid the challenges presented by the COVID-19 coronavirus.
But the online marketing platform's chief financial officer and president of international markets, Jason Trevisan, claimed that the move had served to galvanise its ambition to take on Auto Trader and dominate the UK market.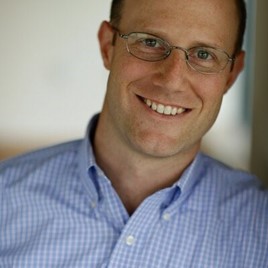 Speaking to AM, Trevisan said: "Our international business had been growing at two- to four-times the pace of our US business prior to COVID and we expect that to continue as we emerge from the crisis.
"With our efforts doubled-down in the UK and Canada now, retailers will benefit from accelerated innovation that will help them achieve great profitability at a time when that's their real focus."
CarGurus is the US market leader for online classified advertising and was launched by founder, TripAdvisor co-founder Langley Steinert, in the UK back in 2015 with the same goal.
Asked whether the business had been satisfied with its growth since then, Trevisan: "We've been the fastest growing third-party marketplace since Spring 2017. In Q1 our revenues rose 41% year-on-year and our international paying dealers grew to almost 7,500 from 5,200
"We faced similar challenges when we entered the US market, there were two dominant market incumbents where there is one here. Our focus on ROI has seen us become market leader in our home market and we still believe that is possible here, though it may well take time."
ROI focus
Trevisan was keen to point out CarGurus return-on-investment, pointing out that its "freemium listings" were a first in the UK.
"Our retail route has a far more preferable ROI than our key competitors," he said.
"Right now we are seeing dealers looking more closely at the ROI to see how they can more effectively sell cars."
Back in March CarGurus was one of the first automotive sector suppliers to announce COVID-19 lockdown support for car retailers with a 50% rate cut in April.
Earlier this month it also committed to extend a 50% discount throughout June and this commitment has been stuck to, despite a resumption of trading for most showroom sites from June 1.
Trevisan said that he was hopeful of a swift market recovery once showrooms begin to re-open from June 1.
He said that car retailers were resisting the temptation to reduce their used car prices, despite feedback which suggested consumers were demanding discounts of around 15%.
He said: "Dealers are finding that they can hold firm on discounts while, at the same time, changing their mindsets in terms of inventory hold periods.
"Many are re-setting their days in stock back to zero as we emerge from this and I think that's a wise approach."
Redescovering stability
Despite advice suggesting a cooling of price alterations and stock liquidation could help foster stability in the used car market, CarGurus sees the provision of up-to-the-minute market data as a key tool for its customers in future.
To this end it will be introducing technology already available to US dealers which gives accurate insight into the valuation and marketing traction of certain vehicles in certain geographic locations.
"In recent times we have been faster to innovate in the UK than the US in actual fact, especially in terms of promoting home delivery and contactless payment methods," said Trevisan.
"I see this trend set to continue and expect the headcount of UK-dedicated staff to grow as we continue to double-down our growth plans for both the UK and Canada."
Trevisan said that Car Gurus had seen UK car retailers observe the COVID-19 lockdown far more closely than their US counterparts
"Our volume of leads are now above what they were before COVID and what they were last year, so we think we're doing a great job of driving business to dealers."