Auto Trader is aiming to drive more traffic to car retailers' online adverts through its sponsorship of 'Weekends on Dave' – delivering a 12-months of continuous TV exposure.
An average of eight 10-second adverts will be shown per hour across peak and daytime hours on Dave channels, with Auto Trader estimating that the campaign will reach 25 million adults over the year-long period.
News of the campaign comes just days after Auto Trader revealed that it had seen online demand increase by 25% year-on-year in July.
Auto Trader said that it had recorded more than 64.4 million cross platform visits last month.
Catherine Faiers, Auto Trader's chief operating officer, said: "Demand on our marketplace shows no sign of slowing.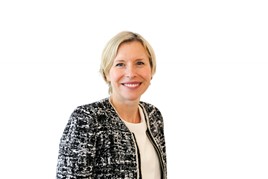 "We are doing everything we can to maintain this performance over the coming months.
"Sponsorship of Dave is the next phase of our commitment and will provide us with incredible reach and an exciting opportunity to engage with a broad audience of new and used car buyers."
The new long-term TV sponsorship campaign with Dave will run from the second weekend of August for 12 months.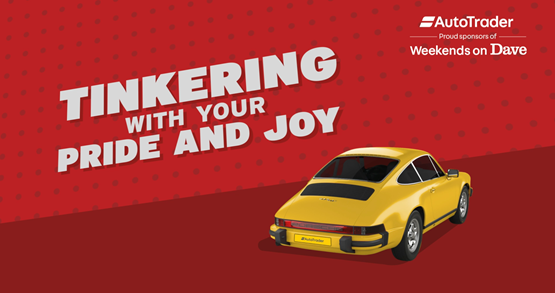 Auto Trader's adverts aim to showcase experiences and lifestyles that can be enjoyed through car ownership.
Dave's programming targets a male, upmarket audience and Auto Trader said that its content was popular with UK in-market car buyers.
Shows featured in its regular weekend programming include Mock the Week, Have I Got News for You, Top Gear, Live at the Apollo and Red Dwarf.
The channel had the third highest monthly reach on all platforms in 2019, reaching 17.6 million adults, behind only E4 and ITV2.
The Dave campaign follows Auto Trader's Retail Ready digital campaign which launched to coincide with car showrooms reopening in England on June 1.
Auto Trader said that the Retail Ready campaign had delivered over 26 million completed views (across 20s, 30s videos and 6s bumper formats) on YouTube, 43 million impressions across YouTube and display and 61,000 click-throughs to articles addressing consumer confusion in the car buying journey.