CarGurus has followed Auto Trader in waiving its February fees for advertising car dealers following the renewal of COVID-19 lockdown measures across the UK this week.
The online classified advertising website's support for retailers will extend to its PistonHeads platform and will also include the continued offer of free trials of its Area Boost product to subscribing dealers.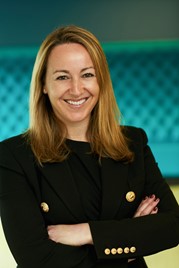 Wendy Harris, the UK managing director at CarGurus and PistonHeads, said: "Although this latest nationwide lockdown is challenging for everybody, we remain hopeful that with vaccinations underway, we will all be able to turn the corner on this pandemic.
"At CarGurus, we are going to continue to support our dealer partners during this period so they can continue to engage with buyers and build pipeline for brighter days ahead."
CarGurus was the first major UK automotive marketplace site to offer substantial discounts to dealers from April, eventually extending its 50% fee cuts through until the end of June in response to the impact of the COVID-19 pandemic.
In November it announced that it would axe car dealers' online advertising subscription fees completely during December following the reintroduction of COVID-19 lockdown measures between November 5 and December 2.
Today's statement said: "This has enabled dealers to continue to engage with buyers via the CarGurus UK and PistonHeads platforms and drive contactless sales and delivery in accordance with Government restrictions."