Pistonheads has delivered an 86% increase in the number of car sales leads it delivers to car dealers since its acquisition by CarGurus.
CarGurus said that a major site rebuild had been partially to credit for the uplift, with a series of improvements delivered in the user experience across the site's home page, classified pages and make and model landing pages.
It said that the recent changes had resulted in PistonHeads experiencing a 27% increase in visitors to the PistonHeads classified pages and an overall 86% increase in leads to dealers.
Wendy Harris, CarGurus' vice-president of European sales, said: "CarGurus acquired PistonHeads with clear intent to leverage our technology expertise to grow the platform and drive greater value for consumers and dealers.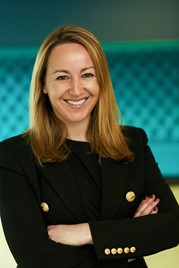 "We've been working hard to test and implement significant technology enhancements to the site, and our dealer customers are now seeing the impact of that innovation."
Classified adverts on the PistHeads site now feature larger images and a gallery with increased functionality, CarGurus said.
Clearer calls to action, including more prominence for telephone numbers and contact forms, along with cleaner design, have also been added, allowing users to find the information they need.
Harris said: "For dealers that have historically listed vehicles on the site, it's a good time revisit the new and improved PistonHeads.
"Not only have we enhanced the user experience across the site, PistonHeads is now attracting significantly more buyers to our classifieds and generating substantially more leads to dealers. That means we can deliver outstanding return on investment for our dealer partners."
Another key priority of the changes made to the PistonHeads site have been efforts to better leverage PistonHeads' editorial content to aid consumers in their car buying process, CarGurus said.
Make and model landing pages on the site were redesigned to include relevant editorial reviews, road tests and buying guides alongside larger and cleaner imagery of the classified adverts.
Haymarket Media Group announced the signing of the agreement to sell PistonHeads to CarGurus in December 2018.
At the time, CarGurus referred to the move as being another step in its plans to "accelerate growth and expand its consumer audience in the UK", where it launched in 2015.
It said that its intention was to operate PistonHeads as an independent brand, maintaining the site's popular community and content, while applying its technology to enhance the site experience for users.