Car retailers are being urged to think differently about logistics to reduce their CO2 emissions amid a boom in home delivery brought about by the COVID-19 pandemic and rising online car sales.
Vehicle movement specialist Engineius claims to have identified that although in excess of 20 million vehicle movements occur in the UK each year, the sector is still considered to be the late adopters of the most efficient and greenest practise.
Calum Slowther, commercial director for Engineius said: "Before launching Engineius in April 2018, we conducted extensive research into the vehicle movement sector. It was common practice for chaser vehicles to be deployed when delivering a vehicle or a minibus-style drop off and pick up for drivers to deliver the vehicles.
"We identified that for every 10 miles of vehicle movement needed these practises actually meant that 24 miles were driven, more than doubling the driving miles and, even more worryingly, doubling the emissions.
"Multiply that figure by the actual number of vehicle movements and the distance of each movement for each dealership and the unnecessary additional miles and increase in emissions is staggering."
Engineius' tech platform claims to automatically assigns logistics suppliers onward journeys to minimise unproductive miles, eliminating unnecessary extra miles by ensuring drivers always move a vehicle from A to B – matching movements and utilising public transport where necessary.
Slowther said: "To date we have saved over 1000 tonnes of CO2 and, as the entire automotive industry is tasked with finding ways to reduce emissions, this area should not be overlooked.
"Another surprising find from our research was that EVs were being delivered on diesel transporters, which is completely opposed to EV cause. The greenest option is to drive EVs, not transport them."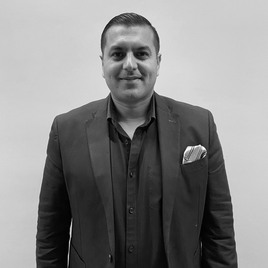 Last month Engineius announced the appointment of new national sales manager Bash Mohammed as it looks to grow its presence across the automotive retail sector.
Mohammed joined the company following 20 years at Enterprise Rent-A-Car, where he was national business development manager.
Mohammed said: "Engineius is a young company with a fresh approach and great offering to the market, so it's a really exciting time to join. I am very happy to be part of its growth in becoming the market-leading vehicle movement service in the UK and building upon relationships with key decision makers across the various automotive business sectors."