Motorpoint has said that its logistics staff have driven 86,000 miles to facilitate used car home deliveries since it launched the service during COVID-19 lockdown.
The ID50's top independent used car retailer by turnover has calculated that its delivery personnel have spent 166 days on the road since April, covering around 500 miles a day.
Motorpoint chief executive, Mark Carpenter, said: "We knew we had driven quite a few miles in the last three to four months but even we were taken aback by exactly how far team members have travelled to take customers car from the dealership to the doorstep.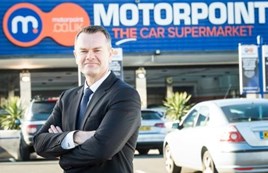 "If you were to line up all of the low mileage, nearly new cars that have been delivered to people's homes, you are talking over six miles.
"That's some distance and has only been possible thanks to the continuing commitment of absolutely everyone at Motorpoint to keep our customers on the road both during and after the lockdown."
Launched during lockdown, Motorpoint's home delivery service - promoted in a new television advertising campaign - is backed by a 14-day Money Back Guarantee to ensure peace of mind.
The group also offers the balance of manufacturer's warranty backed by the Motorpoint Price Promise, a promise to refund the difference to any customer within seven days of their order if they find the same car cheaper from a competitor.
News of Motorpoint's contactless home delivery offering's apparent success comes as many car retailers push to find new ways to mitigate the burden of logistics on a new digitally-led business model.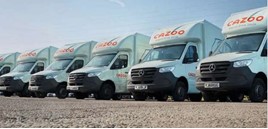 Online retailer Cazoo is expanding its delivery fleet and embarking on the creation of 16 physical Customer Service Centres across the UK to provide a face-to-face handover service and aftersales provision.
Founder Alex Chesterman told AM that the physical network would also reduce the logistical burden on the business, aiming to bring the business within 30 miles of most customers.
Carzam, another "Amazon-style" retailer set to be launched in October by Big Motoring World chief executive Peter Waddell and former Cox Automotive president of international operations John Bailey, is also understood to have ordered HGVs to transport its used cars to customers across the UK.
Speaking to AM earlier this month Pendragon chief executive Bill Berman appeared to question the cost implications attached to increased vehicle movements as the AM100 group launched its own digitally-led used car retail restructure.
Berman's Pendragon used car business will see vehicles prepared at each location, scrapping group founder Trevor Finn's vision of centralised preparation factories, the idea of which Berman said he "hated".
"It just doesn't make sense logistically," he said.
Earlier this year Motorpoint reported that its annual revenues had dropped 3.8% to £1.02 billion during the 12 months to March 31, partially due to sites being closed as a result of COVID-19.
Its pre-tax profit fell 15.3% to £18.8 million during the period.
Last month it said that trading at its 13 used car supermarkets had been "comfortably ahead" of 2019 in the period since the COVID-19 lockdown restrictions were eased on June 1, however.
Motorpoint is also poised for further growth having secured properties for its 14th and 15th dealerships, in Glasgow and Stockton-on-Tees.
Commenting on the apparent success of its home delivering offering, Carpenter said: "Our home delivery service has allowed us to deliver our customers cars direct to their door throughout the UK mainland not only at a time of their choosing but also with the peace of mind that comes from our 14-day money back guarantee.
"We look forward to travelling even greater distances in the coming weeks and months to deliver even more low mileage, nearly new cars to our customers' homes."