A pair of former Vines Group colleagues have partnered with GForces to launch a dedicated used electric vehicle (EV) marketing platform called JustGoEV.
Officially launched today (May 25), the newly-created platform already claims to have over 3,000 hybrids, plug-in hybrids (PHEV) and EVs listed online and is seeking growth with car retailers looking to add exposure for their alternative fuel vehicle (AFV) stock.
JustGoEV said that it aims to offer a simplified buying process "without having to filter through thousands of internal combustion vehicles", while boosting online engagement through video and editorial content.
The new platform is the brainchild of former Vines Group BMW colleagues Jack Woodgate and Joe Worsfold, who developed the venture with the strategic support of automotive marketing expert Ben Caspary.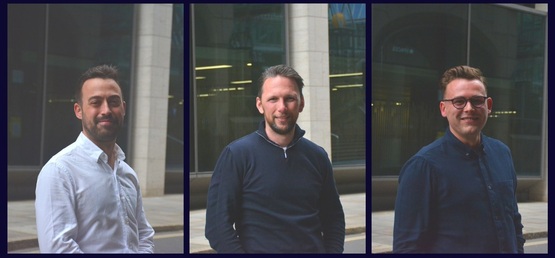 The site is partnered with e-commerce giant GForces, which is helping to integrate it with sales listings via its existing dealer customers.
Woodgate is a former BMW sale executive for Vines Group who latterly worked as head of sales development for Caterham Cars having spent a year working for Haymarket Media Group.
Worsfold's automotive experience includes his previously roles at Vines and, latterly, over two years with Tesla UK.
Woodgate said: "Our research shows us that the UK EV car parc is expected to top nine million vehicles by 2030 and that already 50% of car buyers are considering an EV of some description as their next purchase, so now is the perfect time to introduce the platform.
"Almost eight-out-of-10 car buyers say they do most of their car-buying research online these days so we are offering them a platform that filters out non EV product, while giving dealers and manufacturers a direct means of reaching customers who have decided that they want to choose an EV as their next car."
"We're aiming to offer a service that not only helps people buy an EV, but also helps them understand ownership."
Woodgate added: "The key for us was to ensure we built a solution that allows dealers to maximise their revenues without encroaching on their margins."
The limited flow of EV supply into the used car sector was highlighted by a recent House of Commons Public Accounts Committee report into the UK's transition to zero emission vehicles.
The report, which highlighted the lack of "a clear published plan" to meet its goal of banning new petrol and diesel car sales by 2030, concluded that more focus was needed to accelerate the evolution of the used car parc.
Focussing on the work of The Departments for Transport (DfT) and for Business, Energy & Industrial Strategy (BEIS), the report said: "To date the Departments have lacked a clear published plan setting out how they propose to manage these consequential impacts, who they will need to work with, and the timetables for any action.
"The onus is on the Departments to show they are on top of all the repercussions and focussed on supporting consumers to shift to electric as they work towards the government's ambitious goal."