A House of Commons Public Accounts Committee report into the transition to zero emission vehicles has highlighted the lack of "a clear published plan" to meet its goal of banning new petrol and diesel car sales by 2030.
The committee's 'Low emission cars' report, which has been published this morning (May 19) raises concerns about the ongoing affordability of electric vehicles (EV), their availability to used car customers and the UK's charging infrastructure following its initial inquiries into zero emissions private transport.
In its findings, it said: "The Departments for Transport and for Business, Energy & Industrial Strategy will need to do much more to consider the practical application of this large societal change and must put consumers at the heart of their considerations."
The report said that the UK faced a "huge challenge" meeting its goal of banning the petrol and diesel cars in nine years' time, despite a "breakthrough" year which saw EVs account for 11% of registrations in 2020.
It said that just 13 EVs were currently available that were under £30,000, pointing out that consumers were still "not convinced" of their viability due to issues of affordability, range and the lack of charging infrastructure.
The report said: "We are not convinced that the Departments are doing enough to ensure all communities have access to the appropriate charging infrastructure, for example in rural areas or urban areas without access to off-road charging.
"The (Departments for Transport and for Business, Energy & Industrial Strategy) will need to be on top of the other consequences arising from this transition, including the impact on the skills and capabilities required to support the changeover in the UK vehicle fleet; the environmental and social implications of the switch-over both in the UK and across global supply chains; the impact on our future needs; and the impact on the government tax-take due to the loss of fuel duties.
"To date the Departments have lacked a clear published plan setting out how they propose to manage these consequential impacts, who they will need to work with, and the timetables for any action. The onus is on the Departments to show they are on top of all the repercussions and focussed on supporting consumers to shift to electric as they work towards the government's ambitious goal."
As part of its Ten Point Plan for a Green Industrial Revolution, the UK Government has committed to publishing a delivery plan in 2021 for achieving the phase out of new petrol and diesel cars from 2030, but this has not yet been published.
In a recent meeting with National Franchised Dealers Association (NFDA) members, representatives from the Office for Zero Emissions Vehicles (OZEV) suggested there will be more "overnight" changes to plug-in car grant (PiCG) EV incentives as part of a "managed exit" from Government.
The Public Accounts Committee's report showed that, between April 2010 and March 2020, OZEV spent a total of £1.1bn on funding grants for ultra-low emission cars and related charging schemes.
While affordability remains a top priority, the new inquiry also investigated the impact of EVs on tax, energy prices, the upskilling of the automotive workforce and implications for insurers.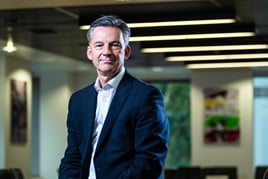 Responding to the findings of the initial inquiry, Society of Motor Manufacturers and Traders (SMMT) chief executive, Mike Hawes, said: "The automotive industry shares government's ambition for an electric revolution, a transformation that has already begun.
"However, as the Public Accounts Committee has made clear, we need a comprehensive and holistic plan to get us there in time.
"That plan must convince consumers to make the switch, it must provide the incentives that make electric cars affordable for all, and it must ensure recharging is as easy as refuelling – which means a massive and rapid rollout of infrastructure nationwide.
"Now is the time for government to match its world-leading ambitions with a world-class policy package."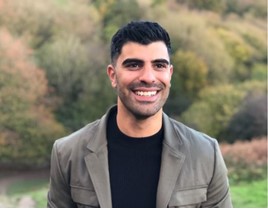 Sepi Arani, carwow's head of OEM, agreed with Hawes. He said: "On average 4,000 electric vehicles are configured every day by car buyers on carwow - huge volumes of buyers just itching to press the button on an EV.
"Having invested so much, there is a limit on what manufacturers and retailers can do on cost, which is why affordability must be the focus of government efforts.
"But despite the hype and hyperbole, the UK has cut subsidies and support whilst our European neighbours have had the foresight to increase them.
"Manufacturers have invested billions increasing consumer choice increasing by 91% since before COVID-19 and utility companies have delivered new public chargers on pretty much a daily basis.
"Everyone has stepped up to the plate on this apart from the government, which promised car buyers so much but is delivering less and less."