The Motorway used car stocking portal has raised an additional £48 million in a funding round led by Deliveroo, Etsy and Dropbox backer Index Ventures.
BMW I Ventures and Unbound among those backing the four-year-old business which links car retailers with private sellers in a wholly online process and had raised £14m in venture funding to date.
Motorway recently reported a tripling of its car sales volumes in the past 12 months and predicted 300% of further growth in 2021.
The business, launched in 2017, has sourced 65,000 used cars for retailers to date and claims to assist the stocking needs of 3,000 dealers across the UK.
Commenting on the significance of the success of its 'Series B' funding round, Motorway chief executive Tom Leathes, said: "Motorway was created to fix an inefficient system resulting in bad deals for both car sellers and dealers.
"The auto trade industry needed to move online, and in just four years we have helped to make this possible.
"We've transformed the car buying process for dealers, providing instant access to the best privately-owned used cars at the right price, through a convenient and 100% online experience.
"Our incredible growth so far is testament to our team's focus on delivering more value through technology – and this investment will provide us with the fuel to take Motorway to the next level."
Motorway said that its latest £48m investment will help it to expand its product and engineering teams – growing its 160-strong workforce to 200 by the end o the year.
Back in February it apppointed MoneySuperMarket marketing boss Lloyd Page as its first chief marketing officer.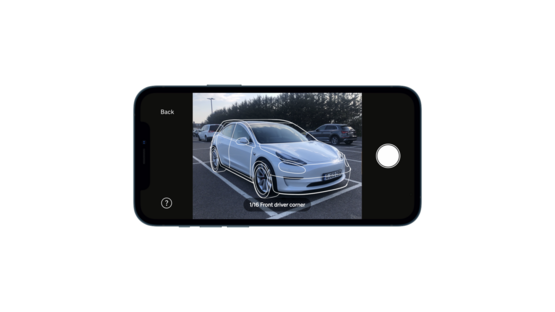 It will also allow it to improve the online purchasing experience and invest in additional consumer marketing to help drive greater stock volume.
Completion of the Series B funding round also heralds the arrival of Danny Rimer, partner at Index Ventures, to Motorway's board.
Rimer said: "We're always looking to invest in companies that are truly disrupting an industry and meeting a real customer need. We have found that in Motorway.
"The team has built an incredibly powerful platform, underpinned by great technology and a deep understanding of the challenges both consumers and car dealers face.
"As more people continue to embrace online services, our investment will help Motorway continue to grow to become the first port of call for anyone selling their car, and for dealers acquiring stock."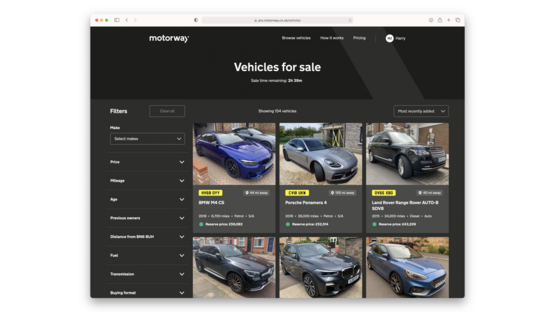 Motorway's online stocking platform allows car retailers to bid on vehicles sold by private sellers across the UK via daily auctions.
Car dealers can arrange collection of a vehicle themselves or through an approved logistics provider as part of a door-to-door service.
Motorway said today (June 14) that a used car sale is now agreed on the platform every ten minutes, with over £2.5m of transactions completed each day and more than 4,000 car sales a month.
The business is projecting to hit over £650m in sales in 2021, more than triple its performance in 2020.