The AM Live event for car dealers and OEMs is only two weeks away and Keyloop has revealed it will share never before seen consumer insights at the show in Birmingham's NEC that will reveal what car buyers really want.
Tom Kilroy, Keyloop chief executive, will be presenting to delegates at Automotive Management Live on November 11 - which is free to motor industry visitors who register - as part of a packed line-up of expert industry best practice sessions.
Kilroy's session will enable automotive retailers to better understand consumer expectations and desires during the real-life, virtual and hybrid moments in the car buying and ownership lifecycle.
It will feature a deep-dive focus into UK data insights that has not been shared or published before from Keyloop's 'Digitalisation: An unstoppable force in automotive retailing and aftersales' report.
A dedicated microsite will then be launched to help dealers better understand all of the key information in the report.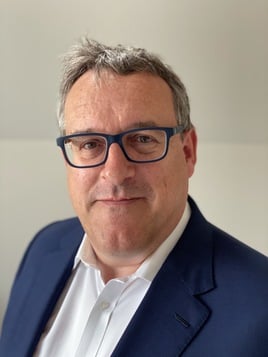 He said: "A lot of focus for retailers and OEMs has been placed on digital transformation in the consumer purchase journey, but there are also big gains to be made in digital transformation in the aftersales experience available for customers.
"Additionally, there are key back office areas such as consumer finance and document management that when digitally-enabled, can have a big impact on both the consumer and the employee experience."
Kilroy said some of the biggest stumbling blocks can be how to effectively integrate all the different digital tools and systems a retailer has at their disposal, in order to provide a seamless, digitally enabled customer experience.
Kilroy added: "We are so excited to be back at AM Live.
"It's a great opportunity to see our customers and our partners again in person.
"A lot has changed since 2019, we've become a new, independent company and welcomed four new companies into the Keyloop family, including Rapid RTC, enquiryMAX, MotorDocs and FISC. We look forward to getting everyone back together and demonstrating our new solutions."
Keyloop's session is just one of the 12 presentations across the packed schedule on the day across three theatre areas, including Operational Excellence, Digital and Inspiration.
● The agenda for AM Live is available to view online and for more information and to book your free place visit automotivemanagementlive.co.uk.