AM is delighted to announce that the Manchester-based automotive team of UHY Hacker Young has taken on the role of auditor for the 2022 AM Awards.
The team at UHY will be engaged this month in verifying information submitted for key AM Awards categories to ensure the awards judging panel can select the strongest entries for the shortlist of finalists, which will be announced in mid-April ready for the gala dinner on May 12 at London's Park Plaza Westminster Hotel.
UHY Manchester partner Ian McMahon (pictured below, second from the right) will lead the audit team, while the overall AM and UHY partnership will be overseen by UHY's national head of automotive David Kendrick (left).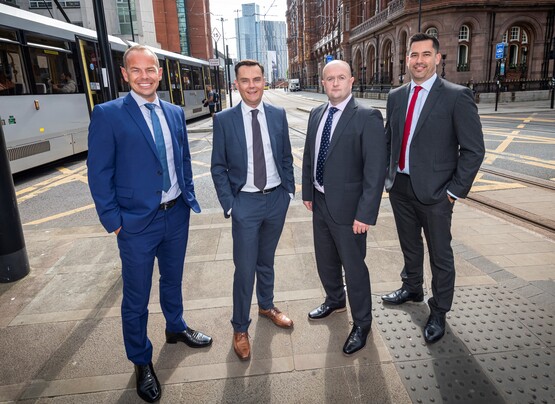 Kendrick said: "Having worked in the automotive industry for nearly 20 years now, we have always valued the AM Awards and evening of celebrations.
"To now be appointed as the awards auditor is a great honour for UHY and we look forward to meeting lots of new dealer contacts, recognising industry excellence and working with the AM team."
UHY's auditors will shortly be in contact with AM Awards entrants for the Dealer Group of the Year (up to 10 sites), Dealer Group of the Year (more than 10 sites), Used Car Dealer of the Year, Franchised Dealership of the Year, and Independent Dealer of the Year categories.
Booking is now open for tables and tickets at the 2022 AM Awards Dinner.