Auto Trader has revealed revenues up by 65% and pre-tax profit growth of 91% in a set of 2021/2022 annual financial results published this morning.
The online used car marketplace reported revenues of £432.7 million (20/21: £262.8 million) as profit before tax was up 91% to £301m in the 12-month period to March 30, 2022.
Operating profit margin grew to 70% (2021: 61%) and was consistent with the level seen in 2020, it said, as its annual revenue per car retailer swelled from £886 to £2,210 as it furthered its dominance as market leader.
Auto Trader claimed that over 75% of all minutes spent on automotive classified sites spent on Auto Trader (2021: over 75%) during the reported period as it grew to be eight-times larger than its nearest competitor (2021: 7x).
In total, 13,964 retailers chose to advertise with the platform in 2022 – up 5% year-on-year – as the volume of used car stock advertised via the platform averaged 430,000 per month and new car stock declined from 47,000 to 29,000.
Commenting on today's results announcement, Auto Trader Group chief executive Nathan Coe said: "Our strong results are a testament to the hard work of our people, coupled with the strength of our partnerships with customers, which I am very proud of.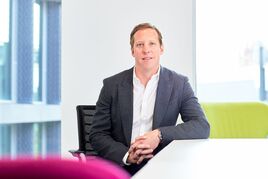 "We are committed to investing in our platform for the benefit of retailers and consumers, with products that will enable more of the car buying and selling journeys to be completed online.
"We will remain front of mind with car buyers by continuing to invest significantly in our brand across all marketing channels and through new partnerships like the one we announced this week with What Car?."
He added: "Inevitably the changing economic backdrop will begin to impact our industry, but we can take comfort from robust demand on Auto Trader today and that owning a vehicle is not, in most cases, a discretionary purchase.
"I am confident there are many ways that we can continue to support retailers to adapt and trade successfully through our products, data, insight and people.
"Our industry has been incredibly resilient through some turbulent recent times and it will remain strong through this next phase."
Increased service uptake
In comparison to its pre-COVID 2019/20 trading period, Auto Trader's revenues were up by 17%.
The increase came in a period in which its Retail Price Index recorded a 22% year-on-year increase in used car prices as limited vehicle supplies resulted in unprecedented levels of consumer demand.
Auto Trader reported that its cross-platform visits rose by 9% to 63.8m per month on average during 2021/22 (20/21: 58.3 million).
In the period of strong demand, Auto Trader said that car retailers had increased their product uptake to expand their market insight and reach, leading to its increase in Average Revenue Per Retailer (ARPR).
Its result statement said that the growth was "partly driven by customers choosing new higher-level advertising packages, and the newly launched Market Extension product, which allows retailers to reach car buyers outside their local area".
The trading period also saw the launch of Auto Trader Connect, which was included in its retailer packages from April.
This gives customers access to live market data, including taxonomy, which it claimed: "Improves advert quality, pricing decisions and enables stock to be updated on Auto Trader in real-time".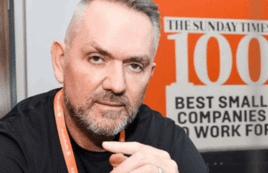 End-to-end platform
Having acquired the finance, insurance and compliance platform AutoConvert Auto Trader recently launched trial enabling the online application and approval of a finance proposal.
It has also evolved its trial of vehicle reservations with the introduction of a Seller Promise including warranties, a 14-day moneyback guarantee and 12-month minimum MOT and service.
During the trading period Auto Trader also improved its offering to motorists who want to sell their car for cash through its Instant Offer product, employing the same consumer journey as its Guaranteed Part-Exchange product.
Over the past twelve months, Auto Trader has provided over 1.2m guaranteed valuations and purchased over 10,000 vehicles on Instant Offer, through a partnership with Cox Automotive.
Auto Trader also completed the acquisition of the car and van leasing business Vanarama during its 2021/22 period.
At the time of the acquisition, in March, Auto Trader said that the business, founded by CEO Andy Alderson and profiled by AM in 2021, become "one of the leading platforms for aggregating leasing deals from multiple funders and OEMs and retailers" and has successfully sold over 120,000 vehicles to date.
Today's results statement said that Auto Trader's strategic focus remained on building ever more productive partnerships with customers and supporting an increasingly online car buying journey.
It said that it was working on an end-to-end deal builder journey to be launched later this year and had scaled up the key enablers to support digital retailing, such as market extension, AT Connect and AT Moves.
It will also continue to improve its key cultural KPIs following a period in which its percentage of employees who are women reached 40% (March 2021: 39%), and those who are ethnically diverse 14% (March 2021: 11%).
Auto Trader also aims to achieve net zero across its entire value chain (Scopes 1, 2 and 3) before 2040, having halved its carbon emissions before the end of 2030.