Auto Trader suffered a 29% decline in revenues and 38% reduction in operating profit as it acted to mitigate the impact of COVID-19 on its car retail customers, its 2020 annual financial results have revealed.
The online vehicle marketing platform's revenues in the 12 month period to March 31 was £262.8 million (2020: £368.9m) and operating profit £161.2m (2020: £258.9m), despite an 8% reduction in costs to £104m (2020: £113.2m).
Details of the its dip in financial performance came after the business reacted quickly to support its customers during the pandemics lockdown periods, offering free advertising in April 2020, May 2020, December 2020, February 2021, and a discounted rate in June 2020.
Auto Trader extended invoice payment terms during certain periods, as well as providing a stock offer early in the crisis so that retailers could advertise more of their vehicles on the marketplace at no additional cost.
The result was a £625 reduction in average revenue per retailer, to £1,324 (2020: £1,949).
Discounts amounted to £712 of that decline, however, implying an underlying increase of £87 per month.
Despite the cost-cutting actions, the group announced back in November that it had been able to repay Government support taken as part of the Coronavirus Job Retention Scheme's (CJRS) furlough offer.
It also launched a weekly webinar series for its customers to share data, insights and advice on market developments, attracting an average of 588 attendees per week.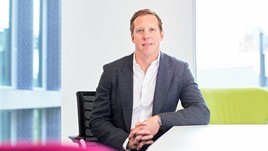 Chief executive, Nathan Coe, said: "We decided early on to proactively support our people, car buyers and our customers, many of whom run small family-owned businesses. These actions have positioned us for a strong start to this next financial year."
Despite Auto Trader's faltering financial performance in a COVI-impacted 2020, it reported record online engagement ahead of a bounce-back for the car retail sector in the post-lockdown period following June 1.
In May its platform delivered a new record of 73 million cross platform visits, a 39% increase on the same period in 2019.
May also saw a record amount of time consumers spent on Auto Trader, an average of 11.4 million hours up 34% on 2019.
Coe said: "There has been a dramatic shift towards buying online which means we now have more buyers than ever turning to Auto Trader to help with their next car purchase, making us even more relevant to retailers and manufacturers.
This positions us ideally to enable the buying and selling of cars online, which will materially improve the car buying experience and our customers' businesses.
"I want to thank everyone who has trusted and relied on us, particularly my Auto Trader colleagues who have shown unwavering commitment under the toughest of circumstances.
"Together our collective efforts have built the strongest of foundations to support the industry in transitioning to a true multi-channel retailing experience underpinned by technology."
Auto Trader was able to take action to bolster its balance sheet in a challenging 2020.
It placed approximately 46 million shares in April last year, raising net proceeds of £182.9m.
The group's executive directors, meanwhile, forgoed 50% of their salary during Q1 last year and agreed to forego annual bonuses earned in relation to the previous financial year.
The remainder of the board waived its fees by 50% or more for the duration of Q1, Auto Trader said.
Auto Trader also grew its business through acquisitions in 2020, with KeeResources (October 2019) and AutoConvert (July 2020) both added to its portfolio, taking its headcount from increased853 in its 2020 financial period to 909.
The group now claims that its platform now accounts for over 75% of all minutes spent on automotive classified sites in the UK – seven-times larger than its nearest competitor.
Its average online car stock rose 1%, to 485,000 cars (2020: 478,000), in the reported period, of which new cars contributed 47,000 (2020: 31,000).
Cross platform visits were up 15% to 58.3m per month on average (2020: 50.8 million) during the reported period and in March 2021 its 69.7 million cross-platform visits were the highest ever recorded – up 27% on March 2019.