Car retailers and wholesalers have been promised the opportunity to trade vehicles in "minutes" via a new platform launched this week.
Newly-launched motom has re-engineered technology created by Australian remarketing platform Flipacar for the UK market and claims to have created a free-to-list networking platform that will make remarketing faster and cheaper.
Chief executive and co-founder Julian Humphreys, who saw the app-based offering officially launched yesterday (June 23), said: "From our early research it was clear that motor dealers are looking for a trading platform that's not only easy to use but allows them to make buying and selling commitments in minutes rather than hours.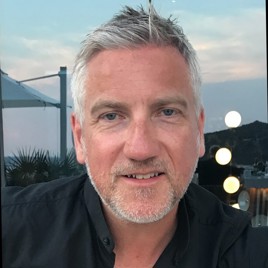 "We also found that many wanted additional tools to help their businesses fight back against the wave of disruption in the sector and be assured they are dealing with an independent business."
Car retailers can access motom via the Apple or Google Play app stores.
A sign-up process requires a company number, FCA number or VAT number before the motom team scrutinise a business's publicly available data to complete a second phase of vetting.
A five-star rating process for every buyer and seller also adds transparency, it claims.
Humphries told AM that motom's platform aims to create a kind of "social network" of quality trading partners, facilitating sales through direct relationships.
All listings are free, with a buyer's fee of £150-plus-VAT for each car purchase.
Those first to register could save up to £7,500 thanks to automatic entry into a Founders' Club providing 50% off buying fees for the first 100 transactions or 12 months.
Humphries told AM: "This is the platform the market wants and needs. There's a palpable sense of excitement among the team and those traders we've given an early insight to."