Facebook's consumer research has found one in two prospective car buyers now expect to be able to do so online.
Now the social media giant is set to help car brands and dealers sell vehicles online to consumers.
"We're at the tipping point where consumers' expectations are now way ahead of the ecommerce offering of the automotive industry," warned Catarina Arven of Facebook at the online Facebook Marketing Summit for Northern Europe this week.
She said customer choice is the new competitive advantage. If motor retailers try to force customers down one channel they risk alienating some of them. There are 65 friction points in the customer journey to car purchase – typically a six to 13 week process - and the prospective buyer is always one click away from going to a competitor.
Those friction points include finance and payment, and she said many brands are experimenting with online deposits for reserving vehicles.
Facebook sees this as becoming a best practice for online, in that it allows a tangible transaction online that leads to a completed sale.
She added: "We are building Facebook Shops for Autos as we speak. And it will be possible to secure with a deposit on our platform very soon."
Facebook Shops launched in 2020 for small retailers to easily set up a single online store that customers could access in Facebook and Instagram, and it allows consumers to interact with the business through WhatsApp, Messenger or Instagram Direct if they need help.
Online sales are the biggest opportunity for automotive brands today, she said, citing reports that one in three car sales will be done online by 2035.
Brands must maintain their presence, as consumers are actively buying cars only 4% of their time, but in future machine learning will help brands target people at the right time. The benefits could include higher sales volume, margins and customer satisfaction because they feel in control.
"Habits formed by 100s of online transactions have finally made people prefer buying a car online. And customers upsell themselves by $850 on average. In person upsells can be a bad user experience, but when shown as an option on your website, many people tick the box."
The coronavirus pandemic prompted the greatest period of experimentation in marketing history, said Arven, with traditional media channels turned on their heads, in-person events becoming immersive online experiences, a rise of influencers as voices for brands, and the role of point of sales marketing moving online.
"Brands innovated at a pace never seen before and it's important we learn from this period of experimentation and what this means going forward," she said. The thinking behind marketing is the same, but the ways it is executed have evolved and the mass digital education of people has created some incredible opportunities for brands to connect with people in more ways and in greater scale.
"Understanding what consumer behaviour is temporary versus permanent is now the biggest challenge facing chief marketing officers," warned Arven.
Volvo consumer experience operations manager Robert Kalinagil outlined some of the Swedish carmaker's steps in online retailing, Volvo Buy Online, which grew visitor traffic by 30% in 2020 from 2019, with an 800% rise in leads from Facebook, and KPIs such as bounce rate and page views improved.
He said Volvo's ambition to sell 50% of new cars online in 2025 is "bold and crazy" but will mean simplifying the offer, making VolvoCars.com the flagship store it needs to be, the online sales funnel will be simple,
"As soon we make the better experience online, compared to offline talking to a salesperson, I think customers will come online instead of offline," Kalinagil added.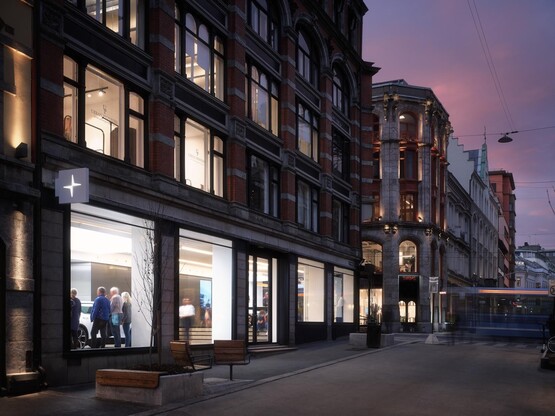 Jonathan Goodman, chief executive of Polestar UK, said his cars are luxury items and there has to be an omnichannel approach, which means online sales, world class call centres and showrooms, so that consumers can choose how they wish to buy.
The Polestar Space showrooms are entirely staffed by non-commissioned people and, because customers plce all orders online, no-one will "push an order form under a customer's face".
Making it easy for the consumer will help Polestar to build its brand awareness, he said.
Robert Bridge, chief customer officer at Cinch, the direct-to-consumer used car e-commerce business launched by BCA's parent group, agreed with Polestar that a high quality call centre experience is vital alongside the end-to-end online experience.
"Faff-free, that's what we're aiming for," he said.
His advice is to adopt a 'test and learn mentality', be agile and quickly make incremental changes.
Bridge said: "Our goal is to get to a supply chain and customer experience that's Amazon-like."