Sales of used electric vehicles (EV) have accelerated past their petrol counterparts and are now leaving forecourts faster, according to new data from Auto Trader.
The latest data from Auto Trader's Fastest Selling Index shows that the average EV is selling in 26 days, compared to 28 days for a petrol car.
But a 47% "green premium" is still putting many potential EV buyers off, with demand for diesel cars ensuring they continue to leave forecourts fastest - in an average of just 24 days.
Used electric vehicles are selling 41% faster than at the start of the year, Auto Trader reported, leaving forecourts 18 days sooner than they did in January (44 days).
As of November 23, not a single EV featured in Auto Trader's fastest-selling cars rankings, however.
The 2017 Seat Alhambra was the market's fastest-selling used car, taking just 15 days after many OEMs abandoned the MPV sector – leaving consumers with limited options.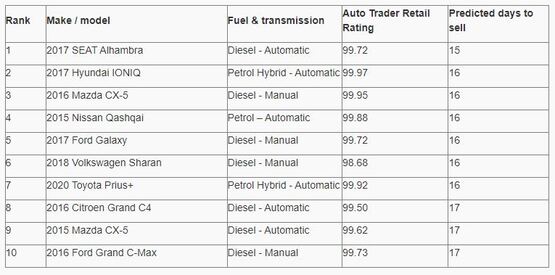 The 2017 Hyundai Ioniq hybrid (16 days) was second and one of just two electrified vehicles to feature in the ranking, alongside the Toyota Prius+ (also 16 days) in seventh place.
Auto Trader's director of commercial products, Karolina Edwards-Smajda, said: "The acceleration in the speed of sale of used electric vehicles reflects a significant increase in consumer demand this year, which has been driven by a myriad of factors, not least rising fuel costs.
"The used electric market will play an important role in driving mass adoption and reaching the government's 2030 targets, however, as it stands, the 'green premium' for buying a new or used EV mean they remain out of reach for the vast majority of car buyers.
"If the government is serious in its ambition, it will need to do a lot more to make EVs financially accessible to more than just the most affluent; it would do well to take the lead from other European markets which are applying a smarter approach to incentives and a more comprehensive set of enabling policies."
Auto Trader said that the average sticker price of a 'nearly new' EV (under 12 months old) is currently 47% more expensive than its petrol or diesel equivalent, whilst a one year old is 40% more, a two year old is 39% more, and even a five year old electric car is over 10% more expensive.
Speaking at a fringe event to Transportation Day at the COP26 conference in Glasgow earlier this month, Auto Trader commercial director, Ian Plummer, warned that the recent rapid increases in EV sales masks a huge divide between wealthy motorists and the mass market.
His comments came just a day after he urged people "not to be fooled" by Society of Motor Manufacturers and Traders (SMMT) used car sales data for Q3 which showed that EV demand up 56.4% in the period.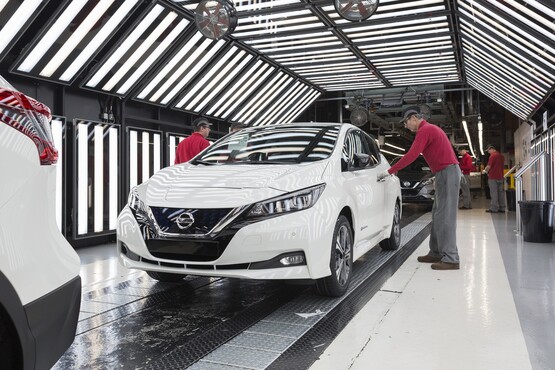 Customers are targeting more affordable used EVs, according to Auto Trader's fastest-selling cars data.
It showed that the Nissan Leaf (2017) was the fastest selling used EV in the UK, taking an average of just 20 days to leave forecourts.
It is followed by the Renault Zoe (2016), which is taking 23 days to sell, and into third by the highly desirable Tesla Model 3 (2021), which is taking 27.
Auto Trader said that its platform had seen a massive growth in consumer demand for EVs, with a 122.6% year-on-year increase in the volume of EV searches and advert views on Auto Trader.