Demand for electric vehicles (EV) grew by 87% quarter-on-quarter during Q3 as the UK leasing market demonstrated an appetite for a "rapid transition" to net zero emissions, Leasing.com has said.
BEV sales enquiries surpassed diesel vehicles in Q3 as new car diesel demand continued its downward trend, with the Volkswagen ID.3, Tesla Model 3 and Hyundai Kona the three most popular EVs among potential owners, according to the comparison website.
Across the sector, demand for electrified vehicles in the leasing market increased 66% in Q3 as pure EVs surged 87%, plug-in hybrids (PHEV) 43% and hybrids 51%, it said.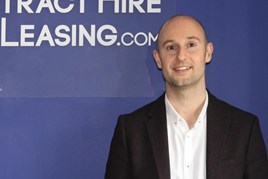 Paul Harrison, Leasing.com's head of strategic partnerships, said: "Our latest data shows the rapid transition that the UK new car market is now making to net zero.
"Nearly a third of our total Q3 sales enquiries were for electric vehicles. Battery electric vehicles saw the fastest rate of growth and it continues to accelerate as motor manufacturers expand their offering.
"These figures underline the importance of the leasing sector to BEV adoption."
Among the trends said to have fed into the popularity of EVs in 2021 was the September 'fuel crisis', which resulted in some customers seeing the benefit of not having to visit a petrol station forecourt, and the impact of COP26 debates on climate change.
Many car manufacturers are also prioritising the delivery of zero-emission products as they struggle to deliver new vehicle supplies as a result of the ongoing shortage of semiconductor microchips and other components.
Last week, the European Automobile Manufacturers' Association reported that electrified vehicles made up a third of EU vehicle sales with pure electric models seeing sales figures growing by 57% in Q3.
Year-to-date to the end of October, Society of Motor Manufacturers and Traders (SMMT) registrations data showed EVs' UK market share stands at 9.9%, with PHEVs at 6.7% (2020: 5.5%) and hybrids (2020: 3.6%) at 9.1% (2020: 6.8%).
The markets share of petrol is down from 49.5% to 45.5% year-to-date, while diesel has slumped further, from 14.9% to 6.6%.
In its latest data, Leasing.com highlighted the growing traction of electrified vehicles in the leasing sector.
It said EV, plugin and hybrid segments recorded a combined sales enquiry market share of nearly a third (32.1%) in Q3, up from under a quarter (22.9%) in Q2.
Demand for electric plug-ins grew by 43% in Q3 with consumers and businesses enquiring on the Cupra Formentor, Volvo XC40 and Seat Leon more than any other plugins on the car leasing comparison website.
As demand for electric hybrids grew 51% in Q3 compared to Q2, the Toyota RAV4, Hyundai Tucson and Toyota C-HR ended the period as the top three most popular hybrids on the comparison platform.