Having spent months in a plug-in hybrid Formentor in 2021 I was keen to get my hands on Cupra's first pure electric car, the Born.
While the five-seater shares many of its fundamentals with the ID.3 from its sister brand Volkswagen, the zero emission Born has been restyled to fit in the Cupra family, with a different front end and distinctive interior style.
It's also received a lower ride height and steering tweaks to add some sporty flair as befits the Cupra brand position and driving dynamics.
Sure, it's not a sports car, but it's certainly a fairly hot-blooded hatchback.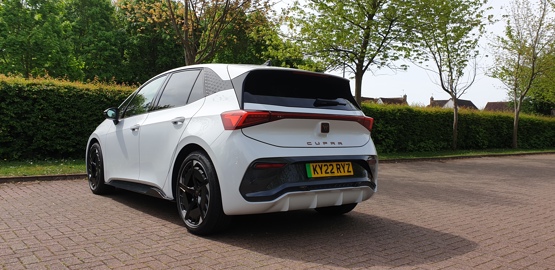 Our variant has the mid-level powertrain, which is good for doing zero to 62mph in 7.3 seconds, not much off the pace of a five-year-old Peugeot 208GTi. Cupra also offers an 'e-Boost' option which ups the power to 230PS and shaves more than half a second from that 0-62mph sprint.
The 58kWh battery is officially good for up to 263 miles on a full charge. My first few long trips have confirmed this looks nearly achievable; 230-240 was possible in springtime conditions with no fingernail biting.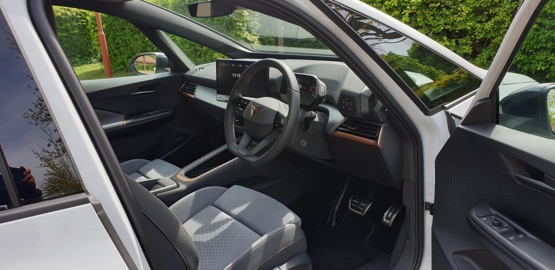 Cupra also offers the Born with 45kWh and 77 kWh batteries – the latter promising a maximum range of 335 miles.
Over the coming months I'll be sharing more thoughts on the Cupra Born. Meanwhile, if customers ask about the nameplate, advise them it takes its name from the vibrant and fashionable El Born neighbourhood in Barcelona.
Start mileage: 712
Current mileage: 2,216