The pain of energy charges is being offset by the pleasure of stretching the legs of our Cupra Born electric car.
I've put almost another 1,000 miles on this zero emission warm-hatch in recent weeks with the growing confidence that I'll get wherever I need to go, hassle-free.
Cupra is enjoying rapidly rising sales this year (83% year-on-year growth by the end of August) and the Born demonstrates why this is possible.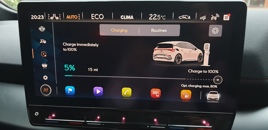 Its combination of good equipment, pleasant cabin materials, sharp driving dynamics and eye-catching styling lives up to Cupra's brand positioning, and several fellow electric vehicle (EV) drivers have sidled up at public charging points to chat about the Cupra Born with palpable envy.
As with the Cupra Formentor I drove for six months last year, I find that this Born encourages an early exit from motorways for a cross-country drive, when time allows.
While its brakes are unremarkable and even slightly spongy, it turns sharply enough into bends and has plenty of acceleration out of them.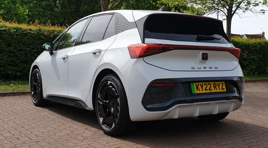 And once set into 'performance' mode its steering weights up nicely, giving much more feedback.
It's no sports car, but there's plenty of spark to this electric hatchback.
Currently, drivers can get into this 58kWh battery Cupra Born V3 on a four-year 7.1% APR PCP for £400 per month if they have an £8,000 deposit/trade-in.
Or Cupra will let them lease it for three years for £556 per month after a £1,725 advance payment.
Pros – engaging and eye-catching
Cons – the brakes could be sharper
Current mileage – 3,063