Whether you agree with it or not, the 'gin palace' approach to franchised dealerships – big, glass-clad premises near an arterial road – is well established, but who has thought of opening dealerships in an Indian restaurant and a protein shake warehouse?
The answer is Tony Denton, Batchelor Group's owner and managing director, who continues the food-related theme by saying he believes in treating the franchised business like an à la carte menu.
"If the franchise asks us to do something, we'll do it, but if it's not right we'll talk to them about a solution to make it better for all parties," he said.
"Providing you accept that with franchising, then achieving the targets and selling the cars becomes attainable."
David Batchelor founded Batchelors in Ripon in 1988, with the help of Vauxhall's dealer development programme. Eight years later, he had repaid Vauxhall and was "rowing his own boat".
At about the same time, he added a Suzuki franchise in Ripon to the side of an already established bodyshop. In 2000, he added a multi-franchise business, Chapmans of Pickering, which had Škoda, Fiat, Isuzu, Subaru and Proton outlets. This rapidly expanded Batchelors' franchise partners, taking the total to eight when it added Mitsubishi in 2010.
Denton joined Batchelors a year later, having worked in motor retail in various positions at different groups in the area. However, he was faced with a decision at that point on whether to continue in the automotive industry at all.
Learning (NOT) to fly
He had finished all of the theory aspects of the airline transport pilot licence examinations and, after five years, had completed 90% of the flight hours needed to become fully qualified.
"I was looking at the next bout of expenditure on the flight training. I'd moved from single engine to twin engine and I was five hours away from a commercial test," said Denton.
Then Batchelor asked him if he would consider buying the business.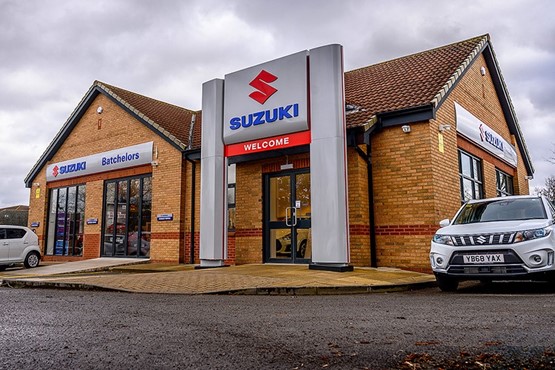 Denton said: "I took a long, hard look at myself. I do like a challenge and learning to fly had become more about the challenge rather than the prospect of it becoming a long-term career for me.
"I didn't think the opportunity to own a franchised group was something that would pass my way. I took the chance with both hands and as soon as I let my pilot training lapse, that sealed my decision."
It took about 18 months to create a management buyout team, and he bought out his partners to take control of the business in 2014.
Down to earth
Once he took on the business, Denton had to make some tough decisions. Batchelors had grown with multiple franchises and was faced with upgrading its Pickering site to continue with Škoda.
It was also facing challenges with its single-site Vauxhall franchise and Denton needed to get the business back in the black after a £285,000 loss in 2013.
He decided to close the group's Chapmans of Pickering multi-franchise site in 2014 and a year later he terminated the Vauxhall franchise.
"The catalyst for change was being terminated by Škoda at the Chapmans site. It was a very successful business and we had 9% market share in the area with the brand.
"But we were under some pressure to improve facilities. The scope in Pickering was limited and, at the same point, there came another interested party out of town and I think Škoda thought, wrongly, that their proposition was better than ours."
This period of cutting businesses reduced Batchelors' representation to just two franchises – Mitsubishi and Suzuki.
In 2016, the business moved banks from HSBC to Lloyds and this triggered Denton's current business plan to invest in IT, move dealer management systems from CDK to Pinewood and then, in 2017, to pursue opportunities to expand with the two Japanese brands.
He said: "We don't do anything by halves. If you're going to have disruption, just have it all in one go."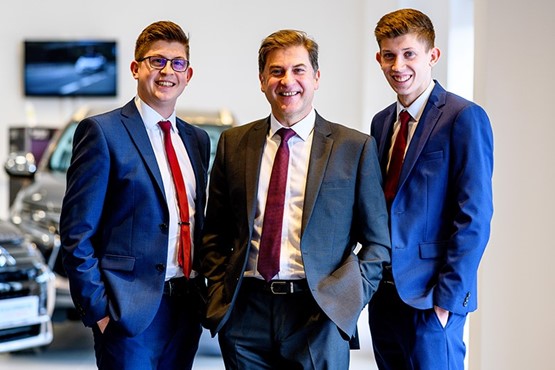 Within 2016/17, Batchelors also refurbished its Suzuki Ripon site at the same time as switching to a new DMS, new website and looking to acquire York locations.
In 2018, Denton found himself on the other side of the termination process, as he was acquiring the Suzuki franchise in York from a group who was exiting.
It added York Mitsubishi in February of this year too.
The group also has its own used car specialist site in Ripon, called Signature Motors, where Batchelors retails vehicles that do not fit with the franchised side of the business.
The 'Suzuki Vindaloo'
When looking at York as a potential territory for expansion, Denton found franchises that were on the table, but there was nowhere to put them.
Planning permission is tricky in any city, but York's cultural heritage made it particularly difficult. When building on land for a new dealership was ruled out, the group needed an opportunity that was pre-existing and fairly quick to convert.
Denton said: "We knew the opportunity was coming in York. But we had to find a property. Within York, there are two or three places you can go. We had to really think outside the box for the sort of properties we could acquire.
"Which is why we've ended up in a former Indian restaurant."
The building that houses Suzuki York was previously known as the Bengal Brasserie. The office of Tony Denton's son, Antony, the group marketing manager and sales manager for Suzuki York, sits where the gas hobs would once have been turning out chicken
tikka masalas.
Tony Denton said it took Suzuki just 10 minutes to agree to the idea.
"That is the beauty of that franchise. They worked with us and had the blue sky thinking to know it could work," he said.
"Suzuki as a business is very conscious of dealer profitability and opening things that are going to work.
"Their view was it was a good location at the side of the ring road, there was a petrol station at the back, it's at the side of York's busiest fish and chip shop and we are surrounded by other dealerships.
"With the right marketing and the right people running it, we had a recipe for a Suzuki vindaloo."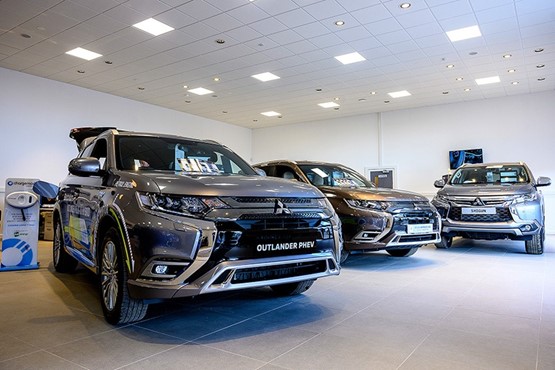 Batchelors had to think outside the box for its Mitsubishi site in York too, with the business converting a former 9,000 square foot protein shake warehouse into a new dealership. Again, Denton said, Mitsubishi supported the idea very quickly.
The changes he has made have put the group back into profit and it has been in the black for the past six years.
He said although the group's return on sale is lower than he would like, at under 1%, he is proud of the turnaround.
"I think the swing on that, all the changes and the profitability is a real success," said Denton.
He estimated that group turnover would be £36 million this year, with a group profit before tax (PBT) of about £220,000. In 2018, Batchelors reported its revenues were £17m, with £105,000 PBT.
The group is expecting to double its new car sales this year to 1,000 units as a result of the York business. Its used car sales are also expected to almost double, to 1,400 units.
The group is at 100% "would recommend" on JudgeService and 95% for overall satisfaction.
Building brand relationships
Denton counts himself lucky that he has been able to build on the relationships the group has with its existing franchise partners Suzuki and Mitsubishi.
Batchelors is a strong performer for its franchises, hitting its targets for Mitsubishi and hitting 200% of target for Suzuki.
Denton said working with the two brands has allowed the group to get back on target without onerous demands that would have stunted growth.
"The people at the top understand that it's their franchise, but, ultimately, it's our business," he said.
"I know that I could ring any of the senior directors right now and they would answer the phone."
He said Suzuki and Mitsubishi "get the balance right, particularly around family".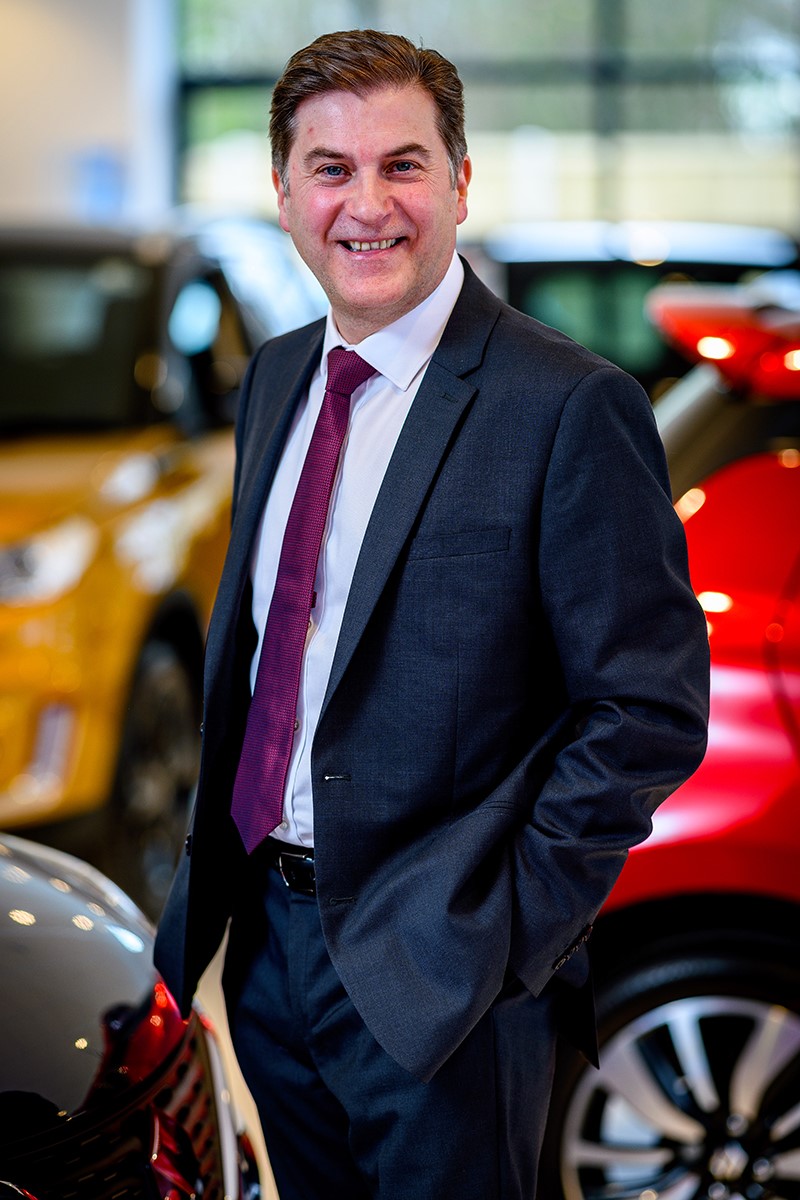 Batchelors retains its position as a family business. Denton and his wife, Karen, are both directors and shareholders and he joked that neither of his sons – Antony and Alex, trade sales and group buyer – even asked if they could join the business, they just made the assumption.
Antony, laughing, said: "Yeah, pretty much."
Before Tony Denton acquired the business, he said, it had been offered to a lot of other groups. But he is adamant that getting swallowed up by a larger dealer group and disappearing into the sunset is not on his agenda.
He said he plans for his sons to eventually take over the running of the business. Both have been around the motor trade since they were young and both took on part-time work at the age of 14, valeting cars and working their way up in the trade.
For now, Denton's aspirations are to add another location, grow with existing franchises and transition into a chairman role when the time is right for his sons to run the group "in their mid- to late 20s". If the group wanted to expand further to six or seven sites, that would be down to Antony and Alex, he said.
The next step
Batchelors' next goal is to increase turnover to £50m, and Denton said the group is currently being courted by a few other franchises. However, he added: "Having three franchises without adding another tier of management internally would be challenging. I'm not saying we have closed the door on representing other brands, but my desire would be to expand with existing brands."
Denton said this is because the group already knows the people, the products and the systems, and, more importantly, the brands know how Batchelors operates.
'TLC not PLC'
Denton has a 35-minute drive between Ripon and York and acknowledges that his first time running a multi-site business "has been a learning curve", with the little fires he used to put out becoming more difficult as his time is split between the two locations.
However, he said he has been able to meet this challenge by surrounding himself with a team that have an eye for detail and understand Batchelors' motto of being 'TLC, not PLC'.
He said: "It has to be a great experience every time a customer touches the business, whether that's live chat, on the phone, email or on-site."
The company adopted the motto in 2012. Batchelors was feeling the pressure of competition from other Vauxhall dealers surrounding it and felt it needed a point of differentiation to help customers understand why they should consider a single-site operator in Ripon.
Denton said: "'TLC not PLC' was a marketing campaign that we've just never dropped.
"Over the last few interviews when recruiting for York, they have said the motto to us and they know that's what we're about."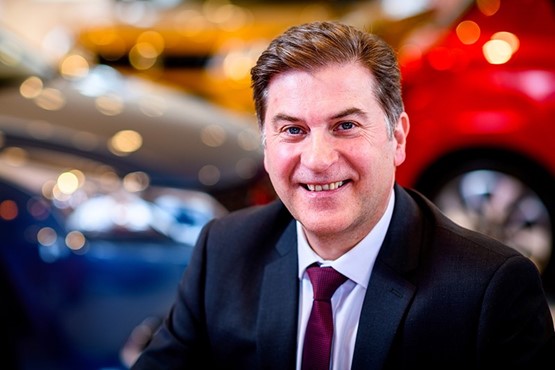 Antony Denton said that the fact Batchelors is family-owned has become a recruitment attraction for those who have worked elsewhere in the industry and don't like the way PLCs operate.
Tony Denton has worked for PLCs and said his old business partners describe the feeling of being in such a business as: "A box, a bread bun, a burger, a gherkin, a slice of cheese and a toy. Next.
"Even if someone in the kitchen says to change the recipe, you can't change it. Our philosophy is that if something's not working, we can change it."
However, Denton said smaller businesses can also have issues and one thing non-PLCs can be guilty of is changing things too quickly.
The motor trade loves a key performance indicator (KPI) and tracks progress across all departments. Missing a KPI with an agile business often prompts immediate action, but Denton's experience means he has learned to be more patient.
He said: "Changing things can often mean you wade out deeper into the swamp. I'm conscious of not reacting too quickly and I'm getting better at that."
He said this is because compared with "normal" businesses that take stock with year-on-year performance, Denton believes the motor trade is fixated on month-to-month progress, picking the business apart every 30 days.
"Sometimes you just need to let the cement dry," he said.
"We are governed by outside companies that provide us with information all the time, all telling us what is hot and what's not.
"There's so much data available and the motor trade as a business has become overly complicated over the years. Fundamentally, we fix cars and we sell cars. You've got to stick to that and not let it become overcomplicated."
Selling online
To make sure it can facilitate customers who want to buy online, Batchelors created its own sales platform with its Harrogate-based web developer.
Denton said his millennial sons are quick to pick holes in the group's online strategy.
"I saw it as a definite need. People like transacting online," he said.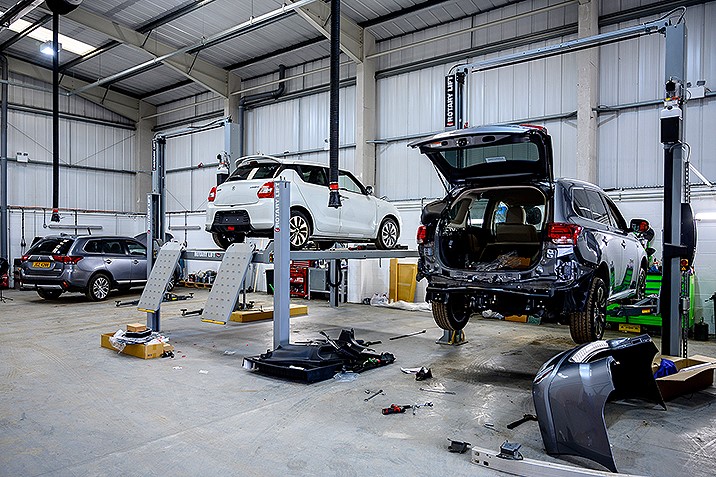 "There are a number of local businesses, not just motor businesses, that have got absolutely appalling websites and I'm worried for them."
There have been tweaks along the way. Denton found that when it came time for people to pay online, some were bailing out. This led to adding the option to finish payment at the dealership.
If a customer values a part-exchange online, Batchelor's website can retain that information and recalculate pricing depending on which vehicle they are looking at.
Antony Denton said Batchelors has had customers walk in, browse stock and then refuse to leave details other than a name. But then it will see that person valuing their part-exchange online, choosing add-ons and accessories and then paying in full online.
The majority of Batchelors' online sales have been finance business on used cars, rather than new. It has the facility to sell new cars online directly, but it's almost always older used models.
Antony said: "We've generally found that online is a mix of the sales process. Another customer reserved online, test drove the car and went away and then bought online through our website.
"It was really important for us to give the customer the option to deal with us how they like."
How Batchelors changed its salary scheme
Batchelors was struggling to recruit at its Ripon base, so it decided to increase the basic salary for sales executives from £13,500 to £17,000.
The old payment plan focused on vehicle units, but the new plan was more focused on the sale of additional products, such as service plans, GAP insurance, finance, paint protection and extended warranties.
The new scheme was devised as part of Antony Denton's Suzuki manager accreditation programme. It wanted him to do a case study and he chose to look at remuneration.
The team was initially receptive, but became more nervous that they had to work a little bit harder beyond the sale of the vehicle to earn the bigger money.
Where Denton believes Batchelors' approach differed to that of a PLC was that it continued to run both pay plans at the same time over a quarter. The sales executive could then choose which one paid them the most.
After the three-month trial, every sales executive chose the higher basic.
Denton said: "As an employee, you're looking at it thinking that the pay plan is changing as a way to pay less.
"If we change it, we want it so we earn more as a business and they can earn more as a salesperson."