Independent used car dealerships and supermarkets have been best positioned to adapt to the Financial Conduct Authority (FCA) rule banning discretionary commission models that was brought into force last January.
The FCA said the ban, which prevents brokers being rewarded for charging consumers higher interest rates, will save car buyers £165 million per year, eliminate conflicts of interest, increase competition and protect consumers.
Because independent retailers can adjust their interest rates more easily than franchised dealers who often prioritise captive finance houses with fixed rates, that has enabled them to remain profitable while complying with the new regulations.
Reflecting this, independent dealers and lenders both report that finance volumes have held up well since the changes came into effect on January 28, 2021.
Consumers have also benefited from the new model which is simpler and more transparent, as the cost of credit has reduced, finance penetrations have increased and customer satisfaction index scores have been maintained at consistently high levels.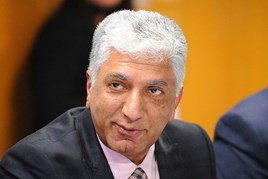 "Particularly with the independent dealers, more so than some of the bigger franchises, we haven't been as reliant on finance commissions," says Umesh Samani, Independent Motor Dealers Association (IMDA) chairman and Specialist Cars owner.
"We have always been more focused on getting a profit out of the metal than those on lower margins who target add-ons such as car finance, so the new rules haven't meant a big change for us."
Where dealers have embraced such a risk-based pricing approach, in the case of independents, both the retailer and the consumer have gained, says MotoNovo Finance MD Karl Werner.
However, those that have adopted a flat-fee structure and can't tailor interest rates to a customer's specific circumstances have limited their finance offering to more creditworthy people, he says.
"For dealers, it is measurably enabling them to convert highly creditworthy car buyers to their finance, with the type of competitive interest rate they would be unlikely to offer with a single one-size-fits-all interest rate," adds Werner.
"Additionally, it provides peace of mind that the interest rate provided is tailored to each customer's credit status."
Smooth transition for lenders
From a lender's perspective, the move to the new rules has been relatively smooth, says Finance and Leasing Association head of motor finance Adrian Dally.
This is because the new interest rate models are clearer, thus enabling greater trust to be built between the consumer and retailer, he says.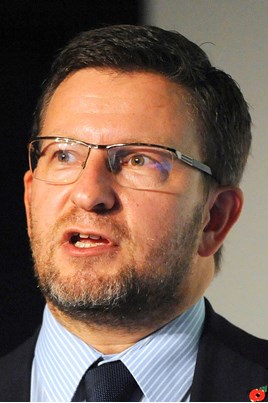 "This is particularly true of independents and supermarkets, who have benefited from being able to provide a more straightforward proposition to the customer," says Dally.
"It's all about having models in place designed with the consumer in mind, with each provider competing on the basis of who can get them to engage with their product and deliver the best customer journey."
Dally adds that the new rules have also focused the dealer on establishing a panel of lenders it can develop a long-standing relationship with that will provide the Sponsored by required support and assurance it is selling the product compliantly.
That gives the customer a better point of sale experience, he says.
"This is reflected in the fact that dealers are now selling a higher percentage of their cars on finance than before," said Dally.
"That's because the rules are clearer, the dealers have the confidence they have the backing of their lender partners and they are selling the product in a compliant manner."
The new rules have also enabled the retailer to price more clearly, says Preston Rogers, head of Alphera Financial Services.
The consumer also feels like they are getting a fairer deal, he adds.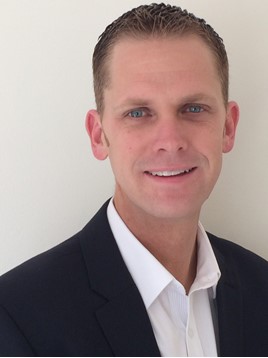 "It does away with the need to haggle, which the customer actually likes because they know they're getting the same rate as everyone else," says Rogers.
"Especially online, it has made the process quicker because there is only one transaction price and there are no vagaries involved with different rates."
But car finance expert Graham Hill believes the consumer will lose out because of the changes. He says: "The consumer has been disadvantaged because they no longer have the opportunity to negotiate the APR down as the rate has been fixed by the new rules.
"The dealers further remove consumer choice by refusing to invoice lenders outside of their own panel, as a result, while the consumer could have access to a cheaper rate from a broker or a lender directly, the dealer forces the consumer to use their more expensive offering."
Consumers 'unaware' of changes
Samani says that most consumers weren't aware of the new FCA changes and their implications. He adds that he has never been challenged over the rate of commission earned because it was always set competitively and he hasn't been since the rules came in either.
To the contrary, Rogers believes that consumers are actually becoming more informed because dealers have had to be more upfront about the product they are selling due to the changes.
That is being backed up with the information provided on their websites, he says.
"Dealers have driven customer awareness because they have had to disclose all the details they need to know about the deal," says Rogers.
"They can also go online and check this information because it's now readily available."
Where consumers have changed their behaviour is the migration to online and retailers have had to keep pace, particularly during the COVID-19 pandemic with an increasing number of people now buying their vehicles remotely.
They are also more cognisant of their credit status and interest rates.
David Bilsborough, owner of Cheshire Cars, who has been practising the same model years before the FCA changes came into effect, says: "As an industry, this gives us a great opportunity to be more transparent and open about our offerings moving forward, in order to build more trust and engage with the consumer in the sale of our product. It's a win-win for both the dealer and the consumer."
NEW CONSUMER DUTY REGULATIONS LAUNCH IN 2022
The FCA is set to enforce a new Consumer Duty in late 2022 focused on making finance agreements easier to understand.
The regulation, which will be finalised by July, will provide greater clarity of terms and conditions as well as making it easier for customers to complain. It will require firms to:
Ask themselves what outcomes consumers should be able to expect from their products and services.
Act to enable, rather than hinder, these outcomes.
Assess effectiveness of their actions.
Werner says the FCA has given retailers and lenders ample warning it expects all customers to be treated fairly and the customer's needs are put first.
They must also benefit from an experience that ensures they are informed, and can act and make decisions in their interests, he says.
"The challenge thrown out by the regulator is to ensure a business' culture and behaviour are focused upon consumer outcomes consistently," says Werner.
"There will be a higher expectation from the FCA about what a good outcome means: that we must all invest in our cultures, training, processes and controls, and, above all, in considering what a good outcome means."
Rogers adds: "It's all about treating the customer fairly and making sure we can provide them with products of value, and that we can clearly demonstrate that.
"Yet again, the FCA is raising the bar and, as an industry, the onus is on lenders and dealers to meet that while continuing to remain profitable."
Author: Alex Wright