Suppliers in the insurance add-ons industry have to be resilient to keep trading. The Financial Conduct Authority (FCA) is baring teeth, with total fines up threefold in 2018/19.
Financial penalties rocketed from £69.9 million to £227.3m year-on-year.
During the year, the FCA evaluated the impact of its changes to the way that dealers can sell guaranteed asset protection (GAP) insurance and found "our intervention had a positive impact on the market".
The FCA said the intervention's significant impact was in benefiting consumers who most do not want GAP insurance as an add-on, as GAP add-on sales have dropped by 16-23%.
However, its review of general insurance earlier this year showed it remains concerned about the value of GAP insurance and small, medium area repair technology (SMART) insurance (described by the FCA as 'scratch and dent') for consumers and high, or potentially excessive, levels of earnings for dealers.
It found on average 71% of the net premium in a GAP sale and 54% of the new premium of a SMART insurance sale went to the dealership that sold it.
Nevertheless, suppliers such as AutoProtect, Car Care Plan and Premia Solutions have full confidence in their insurance add-on products, including GAP. They continue to offer a full suite of insurance add-on products to dealer customers with tight controls on quality of offering and ensuring FCA compliance.
Car Care Plan points to its five-star rating on Defaqto, which independently appraises the quality of insurance products, while Premia's TrustPilot score has risen over the past year to nine out of 10.
John Saleh, Car Care Plan's head of field operations, said: "There has been a high degree of focus on the insurance add-ons industry from the FCA for a number of years now, which has inevitably brought more focus on how these products are offered to customers in a compliant and easy to understand way."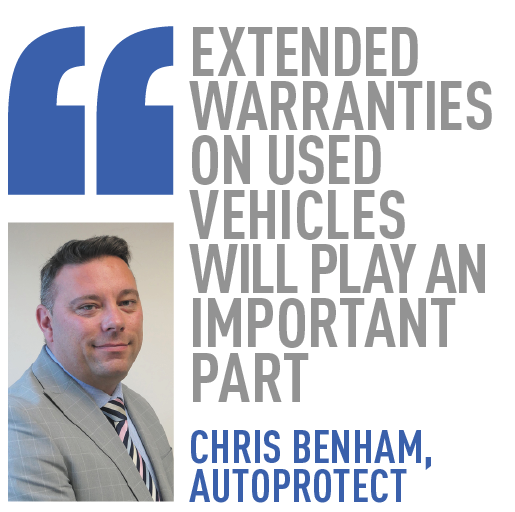 Saleh said GAP is the product that covers the highest single risk amount, but dealers can offer a basket of products to customers based on their needs and demands, so there is no particular focus on one product.
He added: "It's all driven by the requirements of the consumer."
Compliance has become a growing part of Car Care Plan's offering to dealers. A dedicated compliance team sends out quarterly reviews and tips to dealers, and training is also available. This includes one-to-one coaching, group training and regular face-to-face visits.
"Compliance with the regulations will continue to be a major focus and there's just as much attention paid to all our products, not just GAP," said Saleh.
Premia Solutions had a positive 2018 despite the pressures facing the industry, with growth of 18% in policy sales.
Ian Simpson, Premia's sales and marketing director, said average penetration increased by 7% across its entire client base in 2018.
The company offers GAP, SMART, tyre and alloy and paint protection products. It has also recently expanded to include warranty and breakdown cover.
Simpson said: "As our mission statement is to be the most trusted and respected insurance product and service provider to the automotive industry, it is key we always maintain close-knit relationships with our clients. This means we can provide proactive, rather than reactive, support for issues and changes in the landscape."
AutoProtect is still focusing on GAP as a core product, but will be looking to build on its new SMART insurance and extended warranty offerings over the next 12 months.
AutoProtect's founding management partners sold a 50% interest in the business to their joint-venture partners Correlation Investments Limited (CIL) in November last year.
CIL took a 50% investment in the warranties, service plans and paint protection specialist back in 2004, but the desire of the remaining shareholders of Shaw International Holdings to retire from the business, along with the identification of significant growth opportunities and synergies within their wider motor portfolio, prompted CIL to take full control.
These changes to the structure of the company now bring AutoProtect and Smart Insurance, along with its Shine SMART repair network, under the same umbrella.
Chris Benham, AutoProtect's head of corporate sales, south, said: "There is a big focus on SMART repair insurance and having the Shine network of 77 mobile repairers gives us a big point of differentiation in the market.
"The fact we can facilitate the policy for SMART insurance and also have an owned network of repairers to carry out those repairs to an approved manufacturer BSI Kitemark standard is quite unique."
This focus on SMART doesn't mean AutoProtect is moving away from GAP.
Stephen McCombe, AutoProtect's head of corporate sales, north, said GAP is still a relevant product for customers when sold in the correct way.
He said: "We haven't been scared away from GAP insurance like many others have in the market. We have a strong relationship with two insurers, Red Sands and Acasta Europe, both GAP specialists."
McCombe acknowledged that there is pressure on GAP from FCA regulation, but AutoProtect can work consultatively with dealers that want to still offer it as part of a portfolio.
He said: "It's important to look at a full suite of products and not focus on just one add-on. We can facilitate GAP, SMART and extended warranties and these all offer additional income opportunities for dealers."
McCombe and Benham would not be drawn on figures for targeted growth this year for AutoProtect, but said extended warranties for the used car market offer a significant opportunity, due to the number of franchised dealers establishing their own used car supermarket offerings.
Benham said: "This had previously been a market that was more focused on independent dealers, but with many franchised dealers moving into the used car supermarket space, extended warranties on used vehicles will play an important part in maintaining margin in that space, particularly as new car sales continue to be under pressure."
Car Care Plan, part of AmTrust Financial, has its own in-house insurance company, Car Care Plan Insurance, which means the company can "guarantee the quality of the insurance products that are offered", said Saleh.
He said Car Care Plan has a "considerable dealer customer base", including many of the top 30 dealer groups in the UK as well as around 500 smaller and independent businesses.
In addition to the dedicated team that looks after Car Care Plan's direct relationships with 21 manufacturers, the products team has staff specialising in dealer development for franchised and independent businesses.
"We'll continue to grow the business this year as our appetitie for insurance products remains strong," said Saleh. "Our insurance credentials, coupled to our strong financial position, mean we are in great shape to meet the needs of dealers and customers."
Simpson said one of the biggest changes facing the industry is the expectation to be able to take all or part of the purchase process online. The overarching goal for Premia is to go paperless by 2020.
From an add-on perspective, Simpson said this is something Premia recognised early and it launched branded ecommerce platforms for a range of clients.
He said online sales provided support, rather than a replacement, for the traditional customer, giving them an extended window of opportunity to choose the right product, while allowing the dealer to bolster their revenues.
The business launched an online claims portal, where customers can upload photos of damage to begin the claims process. It also developed an in-house claim assessment system that uses machine learning to pre-qualify customer claims, which Simpson said has helped to improve efficiency for the whole process.
This article was first published in the October issue of AM on September 18.