Clive Brook Group, Drive Motor Retail, Hendy Group, Inchcape Retail and Jemca Motor Group have all ramped-up their acquisition of private used car stock in 2021.
With supply shortages set to remain for 2022, AM took a look at their acquisition process and the benefits they have seen.
With used car stock in high demand and values rising, dealers have become more creative at getting stock – including buying direct from consumers – although most cite their own customer base as the best source.
South coast-based Hendy Group generates a 'vast quantity' of leads via its website valuation tool, but advertising costs make it unrealistic to compete with the nationals to buy direct from consumers. However, recognising the need to react to the potential used car stock shortage earlier in the year, the group launched a two-pronged approach.
Used car sales director Simon Palmer says the priority is "first to renew if possible, but second to buy the customer's car if they were considering not renewing or considering a brand we didn't hold".
"This has been particularly beneficial for our Jaguar Land Rover businesses where customers have taken advantage," he says.
"We have also withdrawn from buying from many of the traditional sources. We have put less reliance on these channels and really focused on private purchases. We have been able to pick up well-priced stock while the seller has been able to deal with a dealer group which is not trying to get a reduction in the price and has handled the transaction and funds transfer much quicker than they thought possible."
Currently of the 2,666 used cars in Hendy's stock, 17% has been obtained from private sellers. Another 4.5% has come from its own customer database with the customer not renewing. The group also had 52 cars whereby the customer has renewed but permitted Hendy's to buy the car from them early while they await the replacement.
The group has developed a slick process using its own logistics team or a third party to collect, confirm identity, address and ownership, and appraise the vehicle.
Provided all documentation matches, the transfer of funds is immediate.
Palmer says: "Mainly, we are buying from customers who are not ours and do not live in our geographical region."
Clive Brook Volvo has sites in Bradford and Huddersfield and managing director Clive Brook has always marketed 'we buy your car' with around 25-30% of its used car stock sourced from its customers. However, less than 10% are direct buys.
Brook says: "First of all, we aim to buy our cars from our customers in a transaction. Most customers expect a level of depreciation, especially currently when we are experiencing three or four months or even longer delay on delivery of their new car.
"Some customers will want to have their car valued at the time but, more often than not, they are keen to get the deal done.
"That has worked significantly well for us. It's not that customers are not attuned, they do appreciate generally cars go down in value, but we just have this period where cars have gone up, but that's to our advantage."
ADDITIONAL COSTS OR FEES
This is especially true because since every other source of used car purchasing attracts additional costs or fees. "It can take a £10k car closer to £11k," Brook says.
He adds: "We have always communicated very clearly and regularly that we will buy your car. It is not something new for us. We would definitely want to buy more cars from our customers."
However, Brook is concerned the ability to buy vehicles from customers, either directly or in part-exchange, will continue to diminish as new ownership models emerge. He says: "We are concerned that sales channels available to new car customers are making it more difficult because customers are less likely to own the car at the end of the contract.
"When it comes to disposal, it is managed centrally rather than giving us the opportunity. While we are supportive of the subscription model and emerging channels, we are also very aware that it's reducing the retailers' ability to control the acquisition of some of those cars later in their lives."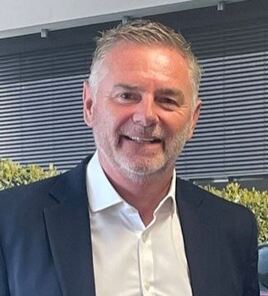 Vauxhall, MG and Citroën dealer group Drive Motor Retail is offering customers competitor-beating prices if they sell or part-exchange their car.
Joint managing director Rob Keenan says: "We've increased our online used car valuation prices and contacted our database to offer customers the opportunity to sell their cars to us for more than what's being offered by standard car purchasing sites."
Along with a 'we want your car' SMS campaign, targeted at existing and previous customers, to encourage part-exchanges, valuations offered to new car buyers were £1,000 more than We Buy Any Car for their old vehicle, generating a good response, Keenan says.
'PLEASANT SURPRISE'
He adds: "With the used car prices being so heavily inflated, owners can often get around the same, if not more, now than what they paid for their car, and are usually pleasantly surprised with their valuation."
Drive has put plans in place to deal with the logistics of sourcing a higher number of vehicles from private customers, some of whom are not close to the company's 18 UK dealerships. Meanwhile, longer lead times for new cars have not proved to be a big issue as by the time the customer's new car is delivered. In fact, their part exchange value will have risen, so their wait time has proved lucrative.
The group's used car buyer, Keith Higgott, says: "However, I do believe this could be an issue going forward in the new year because we are expecting used prices to fall when the electronic chip shortage affecting new car production is resolved."
Inchcape's newly added 'Sell Your Car' function on its website has had an overwhelming amount of traffic since launch.
One of Inchcape's used car managers Gary Brown, based in Derby, says: "It's a little too early to put a figure on the split of these cars next to the cars we self-generate through our manufacturer partner sites, but we are seeing more and more traffic through the site and are excited to watch this grow as another avenue to obtain quality stock.
"We have a sophisticated research tool to help us obtain the best value for both our customers selling their cars and for our future or returning customers to buy these cars, and this has helped manage the great prices we are able to offer."
He adds: "Buying cars like this does give us a real opportunity to help a customer while helping our business for future customers. This is just another string to our bow. We appreciate we are in an ever-changing world, so we must continue to evolve to make sure we stay at the forefront of our market areas."
SOFTER MARKETING NUDGE
Jemca Car Group believes its own direct from consumer buying operation delivers higher levels of trust from customers, improved knowledge of the vehicle and is more cost-effective than utilising national 'we buy any car' operations.
The group has a long history of marketing to its customers to buy their vehicles to stock its forecourts and, while volumes sourced in this way account for around just 5% of its total stock, the cost of marketing to customers together with the fact that vehicles are generally high quality, makes it worthwhile.
Paul Meller, market area general manager overseeing Lexus Reading and Jemca Toyota Bracknell, says: "The response we do receive is a mix of people who want to sell a car they no longer need, such as a couple who may have recently retired and may only need one car instead of two. COVID has meant car usage has changed. More people have cars they're not getting use of working from home, so they are happy to cash out and take advantage of the strong used car prices.
"There are no drawbacks, just benefits. We would like to source even more vehicles this way, it's a far cheaper option than purchasing through the auctions and via the manufacturer."