Used car prices remain at all-time highs and retailers have been told they will have to "buy smarter" to remain competitive as the trend continues into 2022.
October marked the 19th consecutive month of growth, with statistics from Auto Trader showing prices increasing a record 25.6% on a year-on-year and like-for-like basis.
It not only marks the single largest monthly jump, up from 21.4% in September, but such is the recent acceleration that the average price of a second-hand car has increased nearly £3,000 in just five months, rocketing from £13,973 in May to £16,878 in October.
The question remains how long can this used car market price proliferation continue?
Many retailers are clearly concerned about a potential market crash. If they buy when values are high and the bottom then falls out of the market, retailers could suddenly be left holding a lot of over-priced stock.
Given the strength of demand and pricing, supply remains the key challenge for the coming months for both new and used markets.
It's this uncertainty around new car supply, as well as strong consumer confidence, that means used car values are unlikely to fall off a cliff any time soon.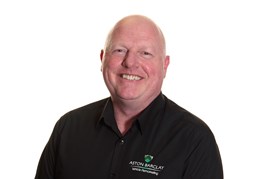 Martin Potter, Aston Barclay group managing director, says: "We did see a little seasonal softening in October, but there have still been quite considerable increases in prices.
"In every single sector, the prices have still been quite jaw-dropping in percentage and value terms."
Aston Barclay has seen values increase by 40% or more in every sector since January 2021.
Potter adds: "Retailers have had to be brave and pay what is perceived as a lot of money for used stock, but that's been driven by the situation with supply and demand."
He is confident there will not be a flood of used car stock into the market for some time, which will keep demand outstripping supply.
He says: "The new car supply situation is not going to change any time soon and most manufacturers are saying production won't be back to 100% until Q3 2022.
"To anyone not buying at the moment because they're panicking that values are going to fall off a cliff, I would say be brave and continue to buy."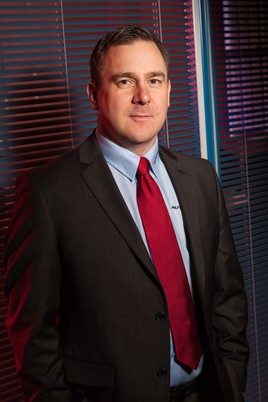 Jon Mitchell, Autorola's group sales director, which owns used car market data company Indicata, advised dealers to not panic sell and hold onto stock until January, when retail demand is expected to pick-up quickly after the Christmas break.
The used stock bought in the lead-up to Christmas is likely to gain in price as values increase in the New Year.
He says: "From a cashflow perspective holding stock might make things a bit tight for smaller dealers, so some of the dealer groups with scale may be the big winners as they are able to acquire more stock from the smaller players that can't afford to hold inventory until January.
"The customers we're talking to are all going to be actively buying in December. There is no reason for used values to drop because it isn't like car manufacturers have some spare semiconductors hiding under the sofa.
"The used car market will continue to perform strongly until at least Q4 2022."
Feedback from retailers to Potter has also been that they will all be continuing to buy stock "right until the death" up to Christmas to prepare for strong demand in the New Year.
James Pollard, director of Sell Your Car at Carwow, said that while there has been some softening, he also doesn't predict a dramatic deterioration in used values until new car supply issues start to ease.
CASTING A WIDER NET
However, Pollard said any slowing of demand or shrinking of values puts the economics of stock acquisition even more squarely into focus.
Carwow has created its own stock sourcing service Autoi where dealers can access used stock directly from users, with around 1,000 used cars listed on the platform each day.
Pollard says: "Thanks to new digital means of sourcing stock, there are fewer geographic or logistical barriers to getting hold of the right cars."
This is reflected in Carwow's data. Dealer offers placed through Autoi from Carwow are, on average, more than 75 miles away from the customer.
Dealers are placing more offers on cars which are more than 250 miles away than those within 10 miles of their dealership.
Pollard says: "With more affordable deliveries and online buying platforms, buyers can shift their thinking from making the most of off-brand part-ex stock, or those available at the nearest auction house, to focusing on the vehicles they really want in order to boost sales, servicing and maintenance revenues."
Sarah Marley, sales and marketing director at digital wholesale marketplace Dealer Auction, says retailers must think more broadly when it comes to sourcing stock.
Dealer Auction parent company, Auto Trader, has its own stock proposition that gives dealers access to more than 30,000 vehicles sourced directly from consumers.
In addition to private stock advertised on Auto Trader, vehicles acquired from part-exchanges through its Guaranteed Part-Exchange product and from private sales made through its consumer-facing Instant Cash Offer, dealers can get access to vehicles that historically were retained in the C2C market or absorbed by car-buying services.
These vehicles are now exclusively listed on the Dealer Auction platform, bringing more stock back to dealers.
Marley says the business has diversified its stock sources from just traditional part exchanges to help boost stock back to dealers. She says dealers need to do the same.
She adds: "Retailers need to re-evaluate their stocking policies, overlay local demand data and use more accessible digital channels to source stock. They also need to consider alternative channels. There are approximately 600,000 vehicles listed privately on Auto Trader in a normal year.
"I appreciate it can be time-consuming to source vehicles individually, but through our collaboration with Auto Trader, we are already beginning to consolidate this stock in a trade environment, making it super easy for dealers to access significantly more vehicles."
MARGINS AND DATA
Retailers have had to review how they approach pricing to ensure they are keeping in step with rising prices.
Marley says it is crucial dealers buy smarter and use the real-time data at their disposal to help steer with pricing and margins.
She says: "There may be a desire to fill the forecourt, feeling that getting those spaces filled is the best option, but with good margin still to be had, dealers need to ensure they are still making the right choices. Use real time data and insight to drive these decisions, make every vehicle work harder for you, volumes may be less, but profits can still be strong."
Potter says the dynamics of the market pre-COVID had often become "a race to the bottom", with those pricing at the lowest level vying for the top traffic on online classifieds websites.
However, this mindset has changed, particularly as prices have gone haywire.
Potter says: "Dealers have access to tools to help them determine the best price for the sweet spot on price. But you need a combination of data and getting back to the pure business basic economics.
"If you have paid a certain amount at wholesale, it stands you at a certain value and the retail price of the car is whatever you need it to be to make your margin."
Potter says businesses have had to have a look at themselves to control what the retail price is.
He adds: "Customers are pretty much paying what is on the window and that has helped with retaining profits.
"So retailers might be doing less volume, but they've managed to keep a healthy profit margin in the cars they are selling.
"We're in quite a mature used car marketplace in the UK with a lot of savvy entrepreneurs that can react to a changing market. I think most retailers have been able to do that."