With retailers operating in an increasingly challenging used car environment where stock is in short supply and prices are continually adjusting, it has become even more imperative to price used vehicles correctly to both maximise margins and maintain stock turn.
The solution is rooted firmly in the digital sphere with most retailers now relying on an array of both retail and trade pricing tools with traditional 'trade plus' or even 'pricing back' far too simplistic to be relied upon on their own.
Even so, in a fast-moving market, many dealers have found themselves retailing stock too cheaply as demand continues to outstrip supply.
The difficulty of sourcing good quality, price point stock has resulted in around 25% fewer trade sales compared with pre-pandemic times, according to Cap HPI.
Market lag
Derren Martin, its director of valuations, cites high demand for used cars in 2020 and again in 2021 when dealers were proactively seeking out stock as the semiconductor shortage led to reduced availability of new cars and with that, fewer part-exchanges and fleet returns.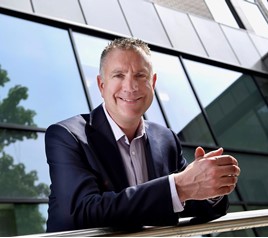 "As a result, this drove up trade prices, followed by retail prices – there can be a lag of weeks or even months for retail prices to reflect what is happening in the trade market," says Martin.
He also warned that pricing back from retail on its own is fraught with risk since, together with the time lag between trade and retailing, retail advertised prices can vary wildly.
He adds: "During 2020 and 2021, trade values moved upwards far earlier than retail, which meant retailers basing their wholesale buying off retail values were soon realising that they could not replace cars for the same prices they had paid previously, and even for what they were advertising them for at retail. Trade values show the real price to buy cars for, particularly if using daily, live, real-time values rather than monthly ones."
Aston Barclay managing director, customer, Martin Potter also urges dealers to increase used car prices on the forecourt if determined by the market.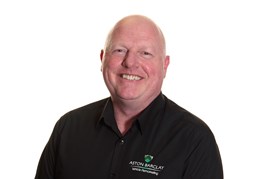 He says: "In recent months, it's all about being brave enough to increase retail prices to keep up with the 'hot market' rather than reducing prices even on ageing stock. However, dealers need to be careful not to get drowned in data and risk compromising their view on retail values."
Hence, the importance of utilising all used car pricing tools in the box, young and old. For example, Martin reports some of the largest, most successful dealers in the UK are pricing cars using trade values and comparing them with other retail sites.
Martin says: "Trade prices are also essential for pricing part-exchanges from consumers. Of course, large remarketers of vehicles also use trade values to price what they are lling for, so it is essential that buyers are privy to this information so as to compete, but not overpay.
"Many dealers have confirmed that in the recent rising market, they would not have bought a single car if they had purely based decisions off retail comparator tools."
Only smaller franchised dealers and independents are now not making data-led decisions when it comes to used car pricing, says Indicata group sales director Jon Mitchell.
He says: "Unless you are using data to support your part-exchange, you risk not paying enough to your part-exchange customer and perhaps losing out on securing the deal. We have seen dealers advertise their used cars too cheaply and lose out on a sale with retail buyers identifying the cars as too cheap. A cheap car arouses suspicious that there is something wrong with it."
Likewise, Potter acknowledged the challenge of working out retail prices in a fast-moving market: "Dealers need to use the multiple data sources, including Cap, and their wholesale purchase price as well as determining how many of that model of car is available in their vicinity which then enables dealers to fine-tune prices."
Insight and strategy director at Cox Automotive International Philip Nothard points out there isn't necessarily a 'retail down' or 'trade up' solution, and with the market landscape 'changing day by day', echoes the need for retailers to understand their local and online markets and their individual stocking profiles.
He says: "This is about the internal investment opportunity for dealers to retail with a margin that aligns with their budgetary requirements."
They also need to understand the wholesale market down to a single derivative level to know what they need to pay on the vehicle to retain the margin requirements in the retail space.
"The headline market movement does not give dealers the details they require. A retail benchmark must be granular and relevant to their market, customers and vehicles."
Similarly, Mitchell says: "Identifying the fast moving stock in your area supports your wholesale buying strategy as it means stocking more cars in high demand and being able to price the cars at a premium."
Taking the guesswork out
Wales's largest car supermarket Ron Skinner & Sons rolled out Indicata's used car pricing platform in December 2021 and Mitchell points out such real-time data can give dealers the confidence to make the right pricing decisions, especially when putting prices up.
Ron Skinner general manager Craig Walters says: "It takes the guesswork out of valuations and helps us guide customers through their part-exchange values as well as explaining how new car prices are moving so quickly. Basically, the data keeps everybody from our MD to the shop floor in tune with the market."
Channels to purchase are also key, whether physical or online auctions, direct purchases, opportunities through part-exchange or B2B platforms, Nothard says: "A single source of stock is not adequate in today's market."
However, Nothard does not believe the days of determining potential stock and pricing as 'trade plus-margin' are behind us since operators have always understood price dynamics and have run at a low margin to offer a certain product in the retail space.
He says: "Operators should now realise that digital retail and physical assets are at the heart of everything we do. Online auctions have made it even easier for dealers to source vehicles.
However, dealers and customers alike are buying vehicles they may not have otherwise bought due to ongoing vehicle supply issues in the marketplace. For the time being, with the headwinds the new vehicle market has faced and its impact on the used vehicle parc, previous stocking policies may be a distant memory."