Big Motoring World Group has revealed a 43% growth in turnover and a 34% increase in pre-tax profits in a statement detailing the successes of its performance in 2019.
The independent car retailer saw its revenues rise by £88 million, to £294m and PBT from £8.1m to £10.8m, in the period to December 31, 2019 as its sales volume exceeded 20,000 units.
Its success follows the opening of a second London car supermarket site near Enfield in late 2019, which is capable of displaying 1,000 cars.
The new facility added to the business's two existing locations in Kent and Stratford, East London.
And Big Motoring World's ongoing growth ambitions were given a further boost by the creation of a new £14m, 12-acre vehicle preparation and distribution centre located in Peterborough last September.
Peter Waddell, Big Motoring World's chief executive, said: "This is a great result for 2019 and we have only just started. Our London Car supermarkets are new additions to the business and will gain traction in 2020."
During the COVID-19 coronavirus lockdown Big Motoring World moved into online sales with free home delivery and then onto Click and Collect when permitted, with over 1,000 car sales completed during this period.
In April and May the business also prepared it's car supermarkets to be ready post-lockdown, fitting sneeze screens, ordering personal protective equipment (PPE) and signage to help customer's maintain social distancing while at its facilities.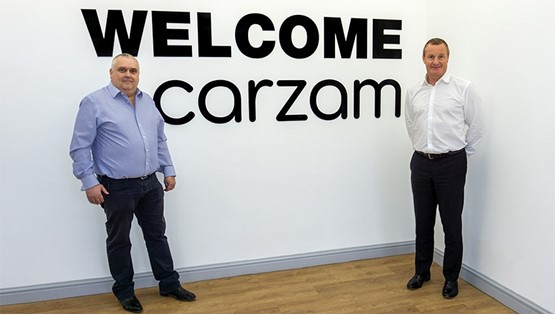 April also saw Waddell and former Cox Automotive president of international operations, John Bailey, launch Carzam – a new "Amazon-style" online car retail platform.
A rival to the likes of Zoopla founder Alex Chesterman's Cazoo online car retail operation, the new business will aim to make serious inroads into the UK's eight million annual used car sales transactions with the help of a next-day delivery service and seven-day, no quibble returns guarantee.
Commenting on Big Motoring World's response to the challenge of COVID-19, Waddell said: "Covid restrictions have made a tough times for all companies including ours.
"I need to sing praises for my management team that has been outstanding and our staff for their patience and dedication.
"We are ready to go. Despite the lockdown effects, our ambitions have not changed, we have massive ground to make up, but we are pressing forward to make 2020 another year of expansion."