Inchcape has continued its recent string of UK dealership disposals with the sale of its Oldham Volkswagen car franchise to Swansway Garages.
Confirmation of the sale comes just a month after AM reported that Arden was poised to acquire Inchcape's Cooper BMW and Mini car dealerships in Tunbridge Wells in the latest of a series of strategic dispoals by the AM100 PLC.
Speaking to AM at the time, James Brearley, chief executive, Inchcape UK said that the sale of the Tunbridge Wells franchises was "part of our strategic withdrawal from the South East and Kent".
Now the group has confirmed the sale of its VW dealership and a pre-approved freehold location for a new facility in Oldham in the latest of a series of withdrawals from the German car franchise.
A comment issued to AM by Inchcape this morning said: "Inchcape UK have agreed the sale of 2.5 acres of development land with planning consent in Oldham to Swansway Garages, a local business operating in North West and Midlands area.
"This sale will allow Swansway group to begin the development of a new VW dealership. As part of the land sale Inchcape will transfer the short term rented facility in Manchester Road, to allow VW sales and service in Oldham to continue uninterrupted until the new facility is complete."
It added: "Inchcape UK are fully committed to its extensive partnership with the VW brand and are pleased to have been able to assist Swansway and VW in their joint ambition to develop in Oldham.
"Inchcape UK remain a key partner for VW in the Greater Manchester area and have recently completed a redevelopment of their VW Bury dealership, and relocated VW Manchester Commercial vehicles to a dedicated facility in Trafford Park."
Swansway's acquisition of the Oldham VW business takes its representation of the German brand's car franchise to three sites, alongside Crewe and Wrexham.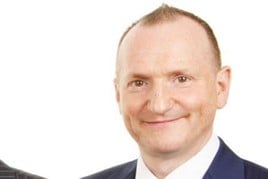 John Smyth, director of Swansway Group, said: "We have operated Volkswagen Group franchises since we were founded in 2003 and are very proud to have been named Volkswagen Dealer Group of the Year in 2019 and Retailer Group of the Year in 2018.
"The expansion of our Volkswagen portfolio is something we've considered for a number of years and we're delighted to be close to completing this deal with Inchcape."
Inchcape's latest VW site disposal comes eight months after Citygate Automotive confirmed its acquisition of Inchcape Retail's Volkswagen dealerships in West London and Twickenham and a year after Inchcape's disposal of seven VW Group sites to Group 1 Automotive and Motorline for a combined sum of £21m, which was followed by its sale of Inchcape Fleet Solutions (IFS) to its OEM partner, Toyota, last October.
Back in February, Inchcape's 2019 annual financial results revealed that, In total, its UK and Europe retail operations' revenue decline of 1.6% year-on-year to £3bn (2018: £3.05bn) and a trading profit decline of 0.6% to £17.5m (2018: £17.7m).
The group claimed that its "revenue grew 1% when excluding the 2019 impact of the announced disposals", however.
In a trading update in July, the group said that its actions in the UK market during 2019 had been centred on "optimising our portfolio of retail sites where we were less able to leverage costs efficiently through a local scale presence".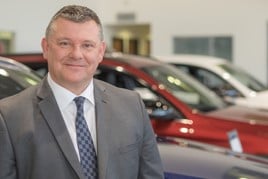 Brearley told AM: "There were a few raised eyebrows when we started to sell some of the sites we did in the South East last year, but there were businesses down there that we were struggling to make money from.
"We've started this year in better shape and with a headcount that we are more comfortable with and is more sustainable for us as a business."