Rainworth Motor Group doubled its franchised car retail footprint with a Hyundai and Isuzu dealership acquisition after its directors went from the AM cover to expansion talks in the space of three days.
The dealer profile in December's edition of AM magazine revealed that Rainworth directors Jon Atherton and Simon Beckett were "hopeful of adding to their all-Škoda portfolio" and served as an introduction for Matt Golden, the managing director of Huddersfield Hyundai and Isuzu franchisee R N Golden.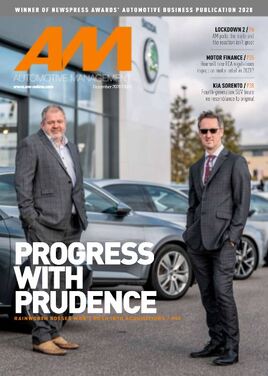 Three days later, the three men found themselves discussing an acquisition of the business and May 1 saw the official handover of keys at the dual brand dealership site on Wakefield Rd, Lepton.
Atherton told AM: "Things happened really quickly after we appeared on the cover of AM. It was the following day that we received a call from Matt Golden and three days later we were sat down in his home, with him and his wife Alison, discussing a potential acquisition and how it might work.
"I think, like a lot of people, the past 12 months had caused Matt to take stock. He'd decided to sell-up and immediately thought we looked like a good fit."
Mansfield-based Rainworth's expansion sees it double its franchised outlets to four – adding to its award-winning Skoda UK dealerships in Mansfield and Sheffield – and Atherton and Beckett expect the move to be immediately earnings enhancing.
The pair were quick to visit the location of the dealership and explore the business after the initial contact from Matt Golden and are confident that they can make the business a success.
Beckett said: "I think Matt and his wife were pleased to be handing the business to an owner driver they knew would look after the staff and customers as they had.
"It was the same when we acquired Bickerton in Sheffield."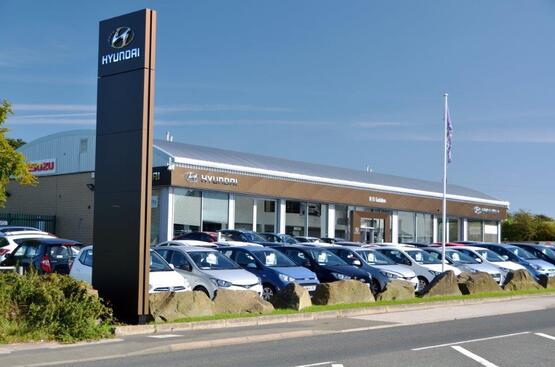 RN Golden was established by managing director Matt Golden's father, Neville, in 1964.
The business now employs 23 staff – who will be retained – with Jack Atherton, Jon's son, moving into the new business to operate the Isuzu franchise.
Atherton said: "We see lots of potential. There's work we can do to sharpen up the social media offering, and they've not had any involvement in fleet, which we are keen to change.
"We've been really impressed with the team we're inheriting. They seem really enthusiastic and full of smiles, which is a great sign."
One of the first changes set to be made to the RN Golden business, which will retain the name and branding familiar to its established customers, will be a move to the Navigator DMS favoured by Rainworth.
Atherton said that Simon Verona, boss of the Sheffield-based DMS provider, had been on-site installing the system which will align the software used across the group's three locations.
The group will also appoint a dedicated used car photographer to further streamline its online marketing.
Speaking to AM in the December edition Atherton and Beckett, who acquired the Mansfield Skoda dealership in 2001 and added Sheffield's Bickerton Skoda operation in 2010 had said that they were hopeful of adding to their all-Škoda portfolio.
The pair admitted that prudence had so far stalled the progress of any expansion of the business which delivered a £41m turnover and pre-tax profit of £470,000 in 2019, however.
Beckett said: "Our pockets aren't deep enough to go for something and just pass it off if it doesn't work. It will have to work.
"Some brands we have been talking to for a period while others have been and gone.
"Some we perhaps should have (signed with) and others we're glad we haven't, but when your money is hard-earned, and you've, effectively, come from nothing, you don't take acquisitions lightly."
Speaking to AM after adding to the group's portfolio, Atherton said he was excited at the prospect of a future with Hyundai and Isuzu as well as Škoda.
"With Mitsubishi and Nissan leaving the pick-up sector and Isuzu launching the new D-Max, it's a brand with plans to double its UK sales to 10,000 units, which is promising," he said.
"In Hyundai we have a brand that has an amazing range and a speed of new product development that is really exciting at a time when electric vehicles (EV) are so important to the sector."