Steven Eagell Group has confirmed its acquisition of Inchcape's Toyota dealership in Oxford, over three weeks after AM initially reported the move.
Completion of the move takes the Milton Keynes-based AM100 car retail group to 32 locations with the Japanese OEM and its premium sister brand Lexus – comprised of 23 Toyota dealerships and nine Lexus.
It is Steven Eagell's first acquisition since it secured the purchase of four Toyota and two Lexus car dealerships in the West Midlands from the Vantage Motor Group in March 2020.
Chief executive Steven Eagell said: "I am very pleased to confirm we have completed the purchase of the Toyota Centre in Oxford from Inchcape Retail Ltd.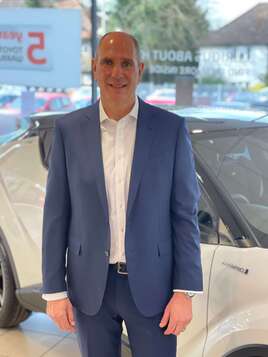 "This is an exciting opportunity to further our relationship and success with Toyota. It is a great fit for us both strategically and geographically and is a long-established and successful business, so we are delighted to be adding this centre to the group."
Eagell added: "Our initial priority will be the integration of the new business into the group, with minimum disruption.
"We are very much looking forward to welcoming new team members and working with them to continue to provide a first-class service to both existing and new customers."
Inchcape UK CEO George Ashford said that the sale of Toyota Oxford was in line with Toyota's overall strategy to reshape their market areas in the UK.
He added: "Whilst we recently completed the purchase of Toyota Warrington from Bentleys Motor Group, reflecting our strong presence in the north, Steven Eagell has a long-standing history in the South making them a good business to take on the well-established and successful Oxford centre."
Inchcape's disposal of the Toyota site in Oxford follows a restructure of its operations overseen by former chief executive James Brearley, who described the plan in a profile interview with AM last year.
At that point, the PLC completed the sale or closure of 20 dealerships in the space of two years and the loss of the 'retail' classification from its London Stock Exchange listing as its global focus shifted towards distribution.
It is now delivering growth in the form of rebranded and expanding used car retail division bravoauto.
Steven Eagell has delivered rapid growth since AM last profiled the business back in 2016.
Then, the group had just completed the addition of Toyota dealerships in Peterborough, King's Lynn and Bishop's Stortford with the acquisition of sites from Marshall Motor Group and Hills Toyota.
In 2021 it ranked 28th in the AM100 after delivering an annual turnover of over £514 million in 2020, having grown from £114m in 2015.
In 2021 the group delivered turnover growth of 37% to £713m, with pre-tax profits up 53.3% at £25.8m.
It is now set to rise further up the rankings.