Thatcham Research has called on automotive businesses to continue their investment in apprenticeships despite the COVID-19 coronavirus lockdown period.
The training provider assured employers that Government apprenticeship funding remains in-place and said that the continued training and development of trainees during the current crisis would ensure that they could "play a crucial role in dealing with demand" when restrictions are eased.
Thatcham's call comes as the IMI highlighted the "heartening" uptake of remote learning CPD modules from aftersales staff as they look to develop their skills during the period of enforced downtime.
Following intensified lobbying of Government, the Education and Skills Funding Agency (ESFA) confirmed that apprentices can continue to study during lockdown and the National Body Repair Association (NBRA) has since shared guidance to repairers on how to manage apprentice learning, where necessary, under the furlough rules.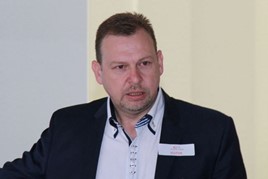 Dean Lander, head of repair sector services, Thatcham Research, who spoke at the IMI People Theatre at Automotive Management Live 2019, said: "The challenge for business owners and their staff is almost indescribable.
"That said, no one is likely to feel more vulnerable than young apprentices. With little life experience, many will struggle to get to grips with the upheaval. However, this need not put an end to their hopes and dreams of a career in repair.
"Whether an apprentice is still required to be in the bodyshop, is spending more time at home or has been furloughed, their learning should continue."
Lander stated that there is a clear benefit to repair businesses in maintaining their investment in apprenticeships: "When lockdown comes to an end and the public return to the roads in significant numbers, there will inevitably be a corresponding increase in accidents. Apprentices can play a crucial role in dealing with this demand.
"If we stand by the repair workforce of tomorrow now, we'll minimise disruption when normality returns - and ultimately increase the value of the investment in apprentices many times over."
Thatcham Research currently has 155 apprentices on programme throughout the UK; from first-year learners to third-years approaching the end of their course.
Lander said that while most needs the kind of hands-on experience that skeleton workforces may not be able to provide at the current time, extending an apprenticeship could prove "demotivating".
Thatcham Research believes its apprentices, on programme due to complete in early 2021, will have a window of opportunity to catch up once restrictions are relaxed.
In the meantime, Thatcham Research has adapted the programme to offer an extended range of remote learning.
"This ensures that no one is disadvantaged," comments Lander. "We're harnessing all available digital platforms to ensure learning, support and monitoring is maintained, and communication channels are kept open."
The adaptations to the programme include:
Using ecademy and eportfolio, Thatcham Research's unique learning management platform and electronic portfolio, to provide new high-quality and interactive content to enable apprentices to continue their studies from home.
Ensuring that apprentices remain in a 'digital cohort', so that camaraderie isn't lost, and they can continue to learn from their peers.
Making greater use of platforms such as WhatsApp and Microsoft Teams as part of an overall contact strategy. This is helping to reshape the programme when face-to-face learning has been vastly reduced.
Setting online action plans, which can be tracked in the eportfolio system, and allow for mentors and instructors to offer help with assignments.
Regular 'assessor surgery' conferencing with each learner and their assessors, mentors and managers to ensure support is available where it is needed most.
The Institute of the Motor Industry (IMI) has seen strong demand for a series of free online CPD training courses after making the remote training provision available during the current pandemic.
In less than 24 hours, it saw over 200 professionals sign up to the courses.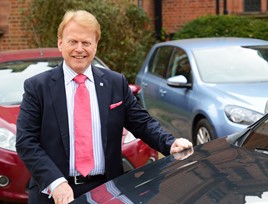 Like Thatcham Research, IMI chief executive, Steve Nash, said that his organisation had found that for many people in the sector, assistance in understanding their employment rights a key issue as they considered whether continue with their training.
"But what has also come across loud and clear is that our members want to ensure they are making use of down-time to maintain or even improve their skills," he added.
"It's heartening – although personally not surprising – to see how determined automotive professionals are to ensure they can maintain their skills ready for when motorists are able to leave their homes and, inevitably, will need their vehicles to be serviced or MOT'd.
"And for some drivers, they will be ready to make their next purchasing decision as soon as the showrooms are open again.
"Indeed, the respone to our free EV online courses has been particularly strong, suggesting that motor industry professionals are looking to the future and the growing move towards electric motoring."
The IMI free online CPD courses for members include:
Electric Vehicle eLearning – a multi-module course designed for a wide range of audiences, from individuals wanting basic knowledge of electric vehicles to aspiring Technicians wanting to up skill their ability in repairing electric vehicles. The overall package is divided into eight modules, each focusing on different elements and learning levels of electric vehicle, with the first three currently free.
Strategy and You – all about dealing with uncertainty, questioning the status quo and using a mixture of creative and analytical skills, this short course introduces how strategic thinking can improve performance at work, and how it can be used to help an organisation succeed.
Motor Vehicle Service and Maintenance Technician (Light Vehicle) Practice Tests – designed to assist apprentices in their self-assessment and preparation for the Motor Vehicle Service and Maintenance Technician (Light Vehicle) Practice Tests - ST0033/AP03 online tests during their End Point Assessment.