Kia UK has introduced a new online service booking platform to give customers ease of use and crucial information as they book their car's maintenance.
Kia's innovative, industry leading offering integrates with a number of Kia and third-party systems to provide customers with a rich experience, advising them of the services they need based on their vehicle's current status.
Bookings are fed to Kia's network of dealers in real-time, with Kia having complete oversight of the process and all operational aspects of the platform.
The system has been built in partnership with eDynamix, which manages all aspects of the solution, including web development, database management, third party integrations and dealer support. The platform incorporates real-time MOT data, dealer specific pricing and allows customers to not only create a booking, but to amend and cancel bookings made via the platform too.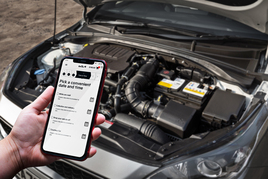 The responsive platform works on any device including phones, tablets, PCs and is integrated in the MyKia app, offering service availability at a glance to customers and keeping them informed with an email booking confirmation.
The platform offers great value and integrated menu pricing based on the correct service content for a customer's car, its age and mileage.
Offering further peace of mind, the system integrates any Kia Care service plan applicable to a customer's vehicle, as well as any safety recalls or product enhancements required.
Chris Lear, aftersales director at Kia UK, said: "This new system provides our customers with an easy to use and convenient way to make online service bookings with our dealers. This solution provided by eDynamix has improved our processes, the customer experience and gives our dealer network a great online presence for service."
Steve Ure, eDynamix strategic account director, said: "We have built a very strong relationship with Kia over the years while providing a number of our solutions to the Kia dealer network.
"This project has allowed us to work together even more closely through developing its national Online Service Booking platform. We have used our expertise and Kia's knowledge and forward thinking to develop what is undoubtedly an industry leading solution in Kia Online Service Booking."