More than 2.9 million vehicles on UK roads could have potentially dangerous faults according to an investigation which found one-in-seven MOT passes should have been failed by testers.
A report published by What Car? magazine showed that the Driver and Vehicle Standard Agency's (DVSA's) MOT Compliance Survey (2019-2020) had uncovered shortcomings in test procedures which left vehicles with unidentified suspension, braking and lighting faults.
A team of DVSA expert vehicle examiners retested a randomly selected sample of 1,671 vehicles and found that 13.58% of vehicles that passed their MOT should have failed, according to What Car? – equating to more than 2.9 million vehicles on UK roads.
In total, the DVSA disagreed with the test outcomes in 16.82% of cases, it said, with 3.23% of failures deemed to be worthy of a pass certificate.
In 70.1% of cases, the DVSA found at least one defect that the MOT test station missed or had incorrectly recorded.
Brakes and suspension were listed among the biggest discrepancies. Brakes had the highest number of misidentified defects, at 17.74%, followed by the suspension (14.56%), tyres (13.22%), and lights, reflectors and electrical equipment (11.51%).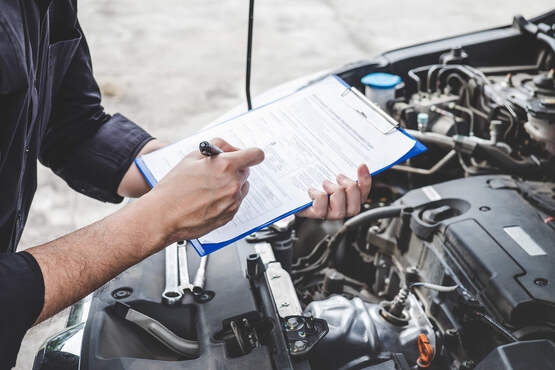 Today's What Car? report said that the DVSA had issued 24 disciplinary action recordings and 179 advisory warning letters as a result of its investigations.
What Car? said it had surveyed 1,425 used car buyers and found 11.9% claimed to be aware of a garage with a reputation for returning MOT passes.
It said that a prospective car purchase's MOT record was either 'very important' or 'important' 76.8% of buyers.
The issues of MOT oversights highlighted by the DVSA and What Car? could be compounded by a testing regime put under increased pressure due to the backlog of MOTs which built-up during COVID-19 lockdowns.
Data published by data from BookMyGarage.com showed that MOT bookings rose 160% year-on-year in April – a year on from the DVSA's automatic six-month MOT extension due to the coronavirus outbreak – as the aftermarket sector performed "ahead of expectations".
According to the data, the impact of the extension was mostly felt by garages in April and May, when a Freedom of Information (FOI) request to the DVSA by BookMyGarage.com revealed MOT test numbers collapsed by 79% in April and 61% in May.
Karen Rotberg, co-founder of BookMyGarage.com, said: "April was a real concern for garages, with four-in-five MOTs no longer due to take place because of the extension.
"With 70% of our customers booking their service at the same time as their MOT, this also caused a big drop in accompanying service and repair work."