Market and economic forces have created a scenario where franchised car dealerships' savvy aftersales departments are looking outside their traditional zero-to-three-year-old vehicle bread and butter.
Segment two (three-to-five-year-old) and segment three vehicles (five and above) are the areas of the vehicle parc where there is most opportunity.
The decline of new car stock, the switch to electric vehicles (EVs) and the cost-of-living crisis that is pushing some to seek older used cars as a better value option needs a multi-pronged approach.
Before addressing any of these ideas, Richard Gough, Marshall Motor Group head of aftersales for its Mercedes-Benz division and multi-site general manager, says it's worth thinking about the mindset of customers for older vehicles.
He tells AM: "We've written bespoke training modules for our service advisors and front of house team around interacting with different customer types, including segments two and three.
"We want them to have the skills to look at health checks on older cars and think about how customers might be more price sensitive to work that has been identified.
"We need to make sure our training is up to speed with our strategy to focus on these older vehicles."
As the growing EV car parc raises concerns about the profitability of aftersales departments, AM took a look at five areas managers should target to boost business
BRAND-POWERED OFFERS
Car manufacturers have been supporting their franchised dealers in some instances to help specifically target older vehicles.
Sukh Garcha, Vindis Group divisional head of aftersales, says: "We are definitely seeing customers holding onto their cars for longer."
It's something VW Group has identified for its network too, which is why it launched its All-In enhanced service plan.
The plan is aimed specifically at vehicles aged between three and six years old and includes two years' roadside assistance, two years' warranty, two MOTs and two services for £29.99 a month.
Vehicles need to be less than 100,000 miles and 2.0-litres or below to qualify.
Garcha says: "It's definitely had an impact on attracting those customers with older vehicles. Our VW sites were in the top 50 in the UK for selling those All-In plans in Q2 this year against targets set by VW."
VW estimates All-In can save customers nearly £930 for the equivalent services and features.
Paul Parsons, Steven Eagell aftersales director, tells AM Toyota's Relax warranty offering has also been working for the group.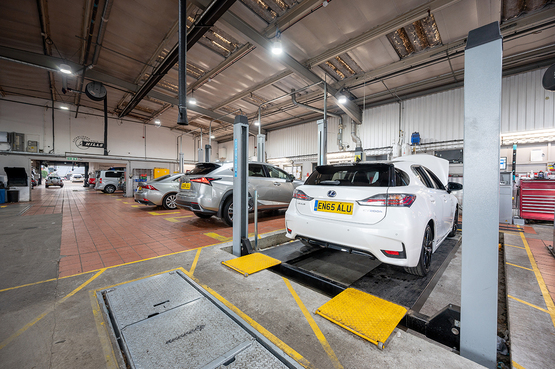 Customers with a Toyota or Lexus that is less than 10 years old and has travelled fewer than 100,000 miles can get a 12-month warranty when they bring in their vehicle to a main dealer.
He says: "You could buy a six-year-old Yaris and then come to us for a service and you'll get a 12-month manufacturer warranty with that vehicle."
Parsons says Relax has helped with increasing Steven Eagell's penetration to retain four-to-10-year-old vehicles for service from the high thirties last year to 53.5% now.
This compares with the national average for Toyota across the network of 38%.
Tyres are a competitive market, but, as Marshall's Gough explains, this is a vital area of retention leakage.
Once customers start going elsewhere for tyres, they're likely to be lost for servicing too.
He says: "Traditionally, you wouldn't see a tyre-only booking in a franchised workshop.
We're looking at how we can be more productive with the space we've got in terms of accommodating smaller jobs like tyres.
"Tyres need to be competitive on price and used as a retention tool, rather than solely as a profit centre."
Having the right stock available on the day is essential. Gough's teams look at future bookings to see what's coming in to make sure they'll have the right tyres ready to go.
He says: "Managing a parts department can be seen as a bit of a dark art, but you can be more organised with a little bit of focus.
"If a customer just needs a tyre, can you be open to fitting them in with the space and time you have? Some dealers need a bit of work on being creative with their ramp space."
Parsons says Steven Eagell is "hugely into tyres" and works in partnership with national distributor Stapletons.
Each vehicle that goes through the workshop will get a tyre check. Customers will normally be offered two choices of tyre dependent on budget and every parts department across the group will hold between 50 to 100 tyres.
ACCESSORIES
Thinking outside the box with accessories is also working for Steven Eagell and Marshall.
Steven Eagell has been selling dash-cams to aftersales customers and it's something that's proving to be another additional revenue stream.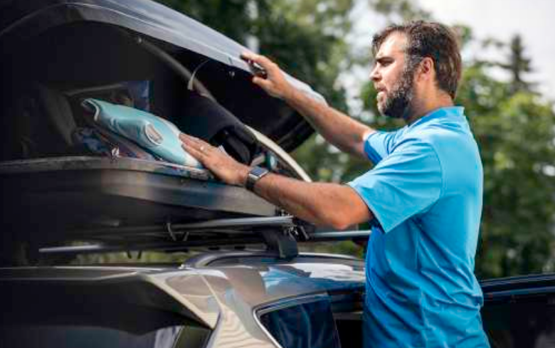 Parsons says: "Some insurance companies can give a discount if you use them. It's a deterrent for theft too. It's an accessory that customers find useful and reassuring."
Gough has been combining the standard seasonal air-con checks in the summer to target customers that might need to rent a roof box, bike carrier or additional car seat for a staycation or road trip.
He says: "Things like that are becoming more popular. They're things a customer might only want to use once a year, but hiring it for a couple of weeks can be a good revenue stream. We've seen some good growth from that in the past 12-to-18 months.
"It's another touchpoint and you're keeping up that communication and retention. You're still generating revenue and income too, it's all additional."
VALETING
A basic wash is expected when a vehicle goes into a franchised dealer, but it's possible to offer an enhanced valet to customers and add another potential revenue stream.
Steven Eagell's Parsons says: "If you offer a valet to every customer every time you will get some that will want it when their car is in."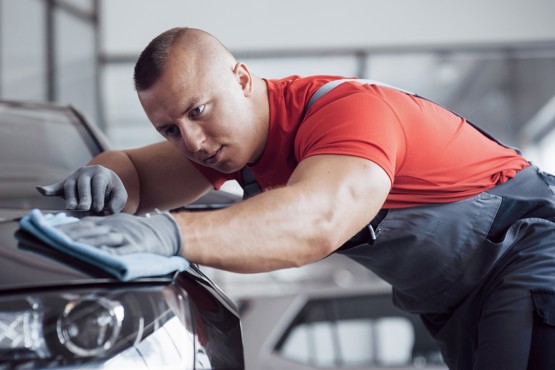 Steven Eagell has its own in-house valeting team and is trialling a self check-in system where customers confirm the booking, but an also request extras such as valeting. Parsons says: "It's early days putting this in place in the past few months, but it's bringing in additional revenue."
Marshall's Gough says it has had success targeting electric vehicle (EV) customers with a courtesy valet and an EV range review.
He says: "We see valeting as another great customer touchpoint. You get the car looking brilliant and then sit down with the customer and discuss how they can maximise the range of their EV. We'll discuss driving styles, do any software updates and that becomes a great service to the customer. Those kinds of 'keep in touch' visits are really important for customer retention."
Gough says it will be important to increase the number of touchpoints as the proliferation of EVs is going to lengthen the time between service visits.
SMART REPAIRS
Steven Eagell acquired Inchcape's Oxford Toyota site this summer and this came with two SMART (small, medium area repair technology) technicians and a couple of bays.
Parsons says: "It's building on a model we've been working on for about six months at our Toyota site in Birmingham which also has a SMART bay."
Steven Eagell subcontracts all of its bodyshop work, but it is a sector Parsons would like to expand the group's experience in internally over the next few years.
Parsons says around 60% of the cars that come through the workshop have a scuff that could be repaired.
He adds: "It wouldn't be too difficult to keep someone busy if we can get the penetration up to 30-40% with SMART."
The group will start with used car preparations, then will move to offering it to vehicles that are already in for service before expanding it to retail prospecting work.
Parsons says: "We want to develop it in the right way and then, hopefully, we can roll it out across the group in 12-to-18 months. There's good potential there and a lot of the cars we sell are available with SMART repair insurance too."
Gough agrees that to replace any lost revenue going forward, franchised aftersales departments are going to have to get more comfortable with SMART bookings.
He adds: "The benefit for the customer is it makes things super easy to get everything sorted at the same time as a service when their car is in.
"That way, the £60 SMART repair is more likely to be a 'yes' and you can generate good margins from that work."