With costs soaring, a constricted new car market and a used car market under pressure, the concern that routine vehicle servicing, maintenance and repairs (SMR) could be delayed, or cheaper alternatives sought by cash-strapped customers, is all too real.
Dealerships already have the challenge that fewer new car sales due to pandemic disruption and chip shortages means fewer service plan customers, plus many servicing and MOT cycles have remained out of sync since 2020's lockdowns.
Digital specialist Real Time Communications (RTC) points to recent Motor Ombudsman research which shows 56% of UK car owners who do not have a service plan are considering either missing (33%) or delaying (23%) their vehicle's annual service in 2022 to save money.
RTC insights director John Law says: "The reality, which cannot be ignored, is that aftersales revenues were already falling before the impact of rising inflation kicked in from the start of April."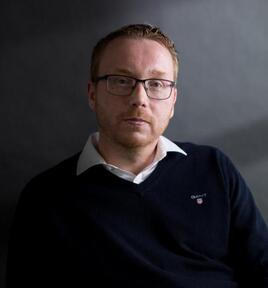 RTC's insights data, which tracks and benchmarks performance from motor retailers, reveals that when comparing Q1 2022 with Q1 2021, service-only revenues declined by 14%, equating to an average lost revenue of £7,091 per retailer.
RTC predicts a loss of more than £1 billion in aftersales revenues over the next four years, with cost-of-living considerations only adding to the problem.
Workshops and their industry suppliers are looking to mitigate the challenges.
EMaC has seen a growing reluctance among its dealers to fix service prices for much more than two years. This is despite the trend for monthly budgeting, well established among consumers, which has resulted in EMaC's best May ever for service plan sales followed by its best ever June.
Liam Finney, EMaC director of commercial partnerships, says: "Dealers and OEMs are telling us they don't know what the price of oil will be in six weeks' time let alone six years. They are requesting a cap on the number of years' length of service plans from three-to-four years to two-to-twoand-a-half years."
Service customers seem less keen to change cars. eDynamix recorded a 35% drop in vehicle valuation requests, from 23% of the vehicles in for a service to 15%.
SERVICE PLAN RENEWALS
"Customers are not interested in changing their car because of the cost-of-living crisis," says Steve Ure, strategic account director. "It also means dealers are not having the opportunity of selling a new service plan on a new car, so service plan renewals have become more important."
Its auto-renewal for service plans, made available to all dealers three months ago, has had a significant take-up, with around 65% of customers auto-renewing their service plan with the dealer that originally sold it not having to do anything.
"It's been an overnight success," says Ure.
Ure claims the days of the service plan are numbered with the proliferation of EVs which require less servicing.
eDynamix is already offering subscription plans incorporating additional services such as roadside assistance so the dealer can retain its direct relationship with the customer. EMaC has also launched its own subscription plan to provide a more holistic approach to motoring but, crucially, unlike the fixed price element of service plans, the monthly subscription incorporates the ability to increase payments, providing protection against rising costs.
WMS Group's recently conducted Dealer Panel research shows two-thirds (65%) of car buyers, in a bid to keep costs down, are now opting for older vehicles, while almost two-fifths (38%) are also purchasing higher mileage cars and a third (31%) are buying smaller vehicles.
Such decisions make the used car warranty even more vital as a dealer's retention tool.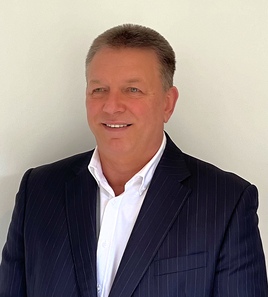 Neil Monks, retail sales and customer services director, says: "Encouragingly, we are seeing an uptick in people investing in a longer-term warranty rather than settling for the standard three- or six-month standard cover."
CitNOW data reveals aftersales customers are now more cautious. Online approval of red work slightly improved to 22% in June this year up from 21% for the same month last year.
However, just 12% of amber work, deemed to be not immediately urgent, was approved this year compared with 21% in June 2021.
So, while a higher value of amber work was quoted this year (£135m in June 2021 vs £155m in June 2022), which shows workshops have huge focus on retaining the car in front of them for more SMR, fewer customers were prepared to give the go-ahead compared with the same month last year when £9m more amber work was authorised.
Highlighting outstanding amber work to the customer at the time of the service booking could help boost authorisation while at the same time enhancing workshop planning and efficiency by enabling the workshop to order parts or tyres ahead of the car's arrival. That way, the customer's inconvenience is minimised if all work can be done in one visit.
RTC's figures reveal red work conversion identified through an eVHC (electronic vehicle health check) is on a downward trend – 52.5% down to 51.2% year-on-year (YOY) Jan 2022-to-May 2022; across five million completed eVHCs.
However, the value of red work identified increased 19.8% YOY to an average value of £211.57 from £176.67 likely as a result of increasing numbers of older vehicles checked.
Law says: "If retailers can increase their conversions back up to last year's conversion rate of 52.5% – just a 1.4% increase, this would equal an average opportunity size of £32,000 per retailer per quarter.
These marginal gains are where retailers can start to recoup lost revenues."
RTC also found the value increased by £132 per job when customers used a digital approval method compared with the average revenue generated from nondigital eVHC approvals.
Ure advises dealers to focus on the eVHC process including ensuring a video of all vehicles and work required is sent to the customer and to emphasise options such as 'buy now and pay later' and the company partnered with providers such as Bumper and Payment Assist.
Emails to customers should include the vehicle video and payment plan options so the customer simply provides their payment details and answers a few qualifying questions and the decision is made in seconds.
'Flying off the shelves' is EMaC's 0% finance product with one dealer group combining it with service plan technology.
Should a non-service plan customer cite cost as an objection during a service reminder call, they are offered a payment plan if they commit to today's service as well as next year's with the cost spread over 10-12 months.
Launched eight months ago, the group has so far retained 400 customers it would have otherwise lost.
IMPROVE COMMUNICATION
Finney says: "It is right in that sweet spot of how dealers look to capture consumers and service work where previously the consumer would have left the franchised aftermarket."
Making it easier for customers to access, book and pay for aftersales services will help boost retention.
"Dealers need to look at what else they can do to allow their customers to book online," CitNOW Group chief revenue officere Alistair Horsburgh says. "I think it's important customers can see how much servicing and repairs will cost them."
Dealers also need to make better use of messaging apps such as WhatsApp to allow customers to communicate with the dealership without having to engage in a direct conversation or converse by text in real time in the way live chat requires.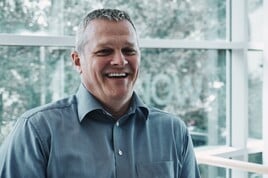 Meanwhile, Horsburgh says, dealers must integrate a mechanism with live chat and messaging apps to enable customers to make a service booking without requiring a service advisor to ring back and confirm.
"We think that's a growing trend which has grown out of COVID and dealers need to think about how to apply it more in aftersales," says Horsburgh.
Online check-in has proved to be a game changer for retailers, according to Ure, since the eDynamix system includes additional products and services with customers far more comfortable upselling themselves than if over the phone by a call centre advisor.
Some 15 months since the eDynamix online check-in has been live 486 dealerships are now utilising the system, and several car brands are backing its use.
Around 75% of the customers who are offered the online check-in are using it, compared with around 35% at launch.
One dealer experienced a 230% increase in the monetary value of customers taking add-on products through the system compared with bookings made through its call centre.
Currently, around 30% of service customers using the online check-in are choosing additional products and services.
A consumer survey from Marketing Delivery found 65% of people would make a booking with a dealership that proactively contacted them when their service or MOT is due.
Its VoiceBox software delivers automated customer communications with joint service and MOT reminders proving the most effective.
From February 1 to May 31, its clients have seen retention rates of 18% for MOTs and 39% for servicing but, when offered together, retention jumps to 42%.
A new nationwide survey conducted among 1,000 UK car owners by OnePoll, and commissioned by Castrol, found a little less than half (45%) cited the perception that the work carried out represents 'good value' as the top factor influencing loyalty.
Only 11% would stay loyal to a workshop simply because it is the cheapest. Convenience would persuade 42% to return; 40% would stay loyal if they believe staff are 'well trained'; and 39% if work was explained clearly and authorisation sought.
Layla Yebaile, service and maintenance marketing lead at Castrol Europe, says: "It's clear motorists will keep using a workshop that explains what work is required and how that work represents good value. Many motorists are happy to pay more to ensure optimal vehicle reliability and performance, so communicating the benefits effectively will help unlock additional sources of revenue and help to build loyalty.