The sales executive role is set to be replaced in DS Automobiles showrooms by a new single point of contact for customers through their lifecycle.
UK dealerships are introducing the role of 'DS Concierge', someone who will liaise with a customer for their sales, aftersales and lifestyle needs.
DS Automobiles UK new managing director Jules Tilstone told AM this follows a successful pilot of the role in Robins & Day DS showrooms, which generated positive feedback and engagement from customers of the French premium brand.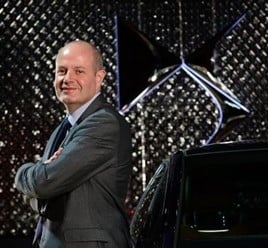 He envisaged that some existing salespeople may adopt the new role, which works in addition to the 'DS Expert Advisor' product genius role.
The concierge must be an ambassador for the brand, strong at establishing long relationships not just with customers but also with community services, such as restauranteurs, hoteliers, B2B audiences etc that customers may need, and must bridge the gap between sales and service.
"Often in the traditional model, you have a relationship with someone you buy from when you're at the brand or retailer and then you're handed over and introduced to the service desk, and that relationship is in place for three years maybe, and then you're back into purchase research and you may talk with the sales executive with whom you had the original relationship.
"There's clearly value in maintaining that relationship between the customer and one of the reasons they chose that retailer, brand and product in the first place.
"We saw that in ongoing customer satisfaction when we trialled this initiative."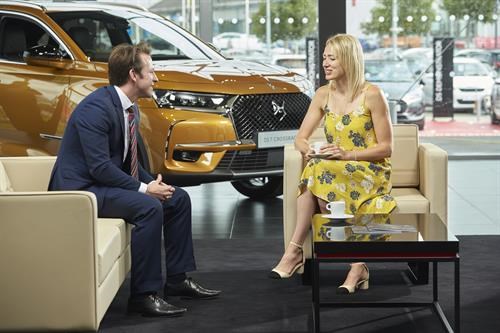 Outlining to AM the 'DS Elevation 2021' plan, Tilstone said the French premium brand, launched by Citroen in 2010, wants to expand its 32-showroom dealer network by 13 sites within the next 18 months.
Plus any existing DS Salons – branded areas within Citroen or Peugeot showrooms – within the current network are being upgraded to full stores.
Filling the 13 open points he has identified will give the brand coverage of more than half of the UK, Tilstone said, and DS's online sales, launched recently, will ensure full national coverage.
Aftersales collection and delivery for customers is another element that will be rolled out "progressively" in 2021.
The use of concierge roles and extra services such as collection and delivery are steps similar to that taken by Nissan's premium brand, Infiniti, when it launched in the UK in 2009.
Although that venture never thrived, leading to Infiniti's withdrawal from the UK by 2020, it had aimed to deliver a boutique hotel-style environment with luxury brand service levels.
Tilstone said the existing DS3 and DS7 Crossback cars give dealers an opportunity now to attract people into the brand, and when the DS4 and DS9 launch "we're in the strongest position possible to realise their potential".
His predecessor, Alain Descat, told AM in 2020 that DS had time to get it right, and the profitability of its retailers who've invested in the brand since its 2018 split from Citroen was a high priority