Over 150 TrustFord staff and supply partners have hit the roads of Europe once again in a bid to travel as far as they can by car in 25 hours as part of the Breakout For Ben charity fund-raising challenge.
The trans-continental challenge will this year aim to surpass the £112,000 fund-raising milestone achieved in last year's inaugural event as the teams compete for a range of awards, including the Chairman's Prize for the furthest journey to destination.
Last year's teams travelled over 35,000 miles cumulatively, reaching destinations including Leuca in southern Italy, Sacuieu in Romania, Bari in Italy and Malmo in Sweden.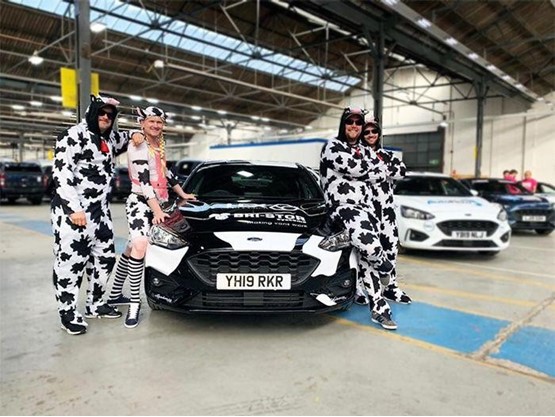 TrustFord's intrepid teams of drivers are still on the road today after starting their adventures at the Ford of Britain-owned AM100 car retail group's National Fleet Distribution Centre at Long Marston, in Warwickshire, yesterday (October 17).
Stuart Foulds, the chairman and chief executive of TrustFord, said: "Ben is a hugely important charity to all of us in the automotive industry, and supports thousands of our colleagues in life-changing ways.
"Last year's Breakout for Ben was the largest single fundraising event we have ever completed as a group.
"I am again immensely proud of the way our colleagues have come together behind the cause again this year, and uniting with our suppliers provides a great boost. We're looking forward to seeing everyone's end destinations."
Teams are being encouraged to raise as much money for Ben as possible by asking colleagues, local businesses, friends, family and business partners to donate or sponsor the team vehicle.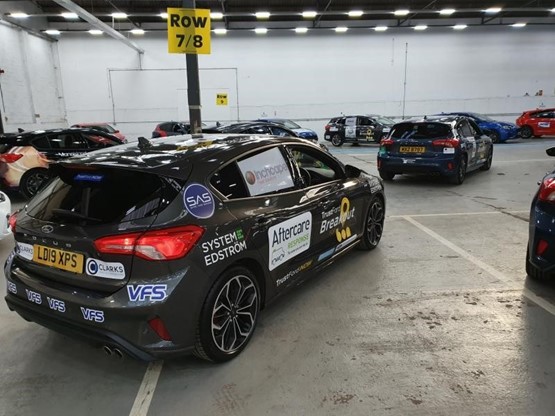 The 38 teams competing this year have already raised over £90,000 towards the event.
In-line with TrustFord's 'Spirit of Care' philosophy, participants are not required to use their annual leave time for the challenge, and all teams will receive specially branded, fully-fuelled vehicles with a £400 allowance to spend on fuel, food and accommodation.
The fund-raising event is also carbon neutral thanks to the support of Castrol who are offsetting their emissions with BP Target Neutral credits to fund low carbon development projects around the world.
Ben chief executive, Zara Ross, said: "We're delighted that TrustFord is once again supporting us through its fantastic Breakout for Ben initiative.
"Our Health & Wellbeing services are entirely funded by the automotive industry so support like this is vital for us to continue providing our services to those in tough times.
"We couldn't do what we do without the generous support from companies like TrustFord and everyone who donates.
"We can't wait to see where the teams reach on their journey this year and wish them all the best for Breakout for Ben 2019."
To donate to Breakout for Ben visit the JustGiving page here.