London-based AM100 car dealer group HR Owen aims to build on its reputation for luxury car sales in becoming the UK's top destination for electric supercar buyers.
HR Owen has already become the UK's agent for the Pininfarina Battista, a hand-built electric car capable of 0-62mph in under two seconds and with a 2m euro price tag when deliveries begin in 2020.
And it retails the Puritalia Berlinetta, a 465,000 euro lightweight, 965bhp plug-in hybrid sports car that is hand-built in Italy.
Last week HR Owen invited media and a dozen customers to its famous Jack Barclay showroom in London's Mayfair to view the latest addition to its brand portfolio: Rimac Automobili.
They were introduced to Mate Rimac, founder of the Croatia-based technology and electric supercar firm, and a prototype of the Rimac C Two, a 1,888bhp electric 'hypercar' with up to 400-mile range now available from HR Owen.
Only 150 units will sold globally at around 1.9m euros each, and the car's numerous advanced systems include real-time telemetry fed back to the factory and an autonomous 'driving coach' which can train the driver while on track.
Ken Choo, chief executive of HR Owen, told AM the group will take buyers out to the Rimac factory in Croatia to meet the people who'll build their cars and see the technology that will go into them.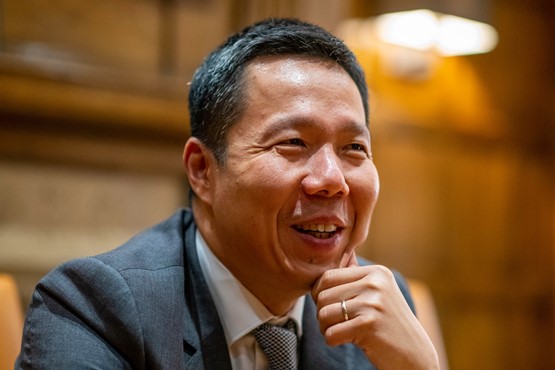 For aftersales, Rimac will be able to identify from telematics any maintenance requirements and will inform HR Owen's factory-trained mechanics.
Choo (pictured) said the dealer group already has customers who'll be interested in Rimac's cars, and Rimac suggested it will also have appeal to new wealthy tech enthusiasts who've been uninterested in conventional combustion-engined supercars but are attracted by the systems built into the C Two.
"This hypercar is something you can't easily find in the market, so we have customers who are very excited," said Choo.
"The tech you get in this car is worth every penny."
Choo said enabling select HR Owen customers to meet Mate Rimac, who some industry observers compare to Tesla's Elon Musk, reinforces the exclusivity of the event and helps them understand Rimac's experience and story.
"I went to Croatia to visit the factory, and I really believe in his story and what he has created. He's 31, he thinks differently, thinks out of the box. He's talked about the next 10 years and I'm really interested in that. This is obviously the future."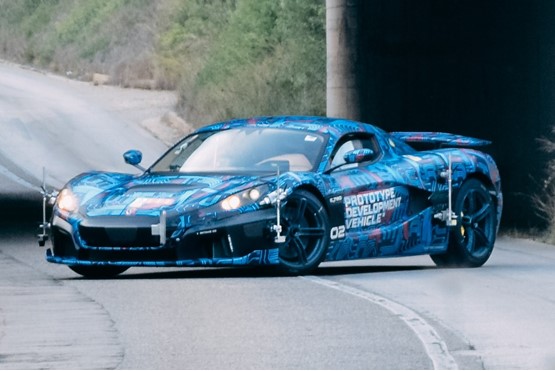 The Rimac brand will be homed in a new multi-franchised site which is awaiting planning permission. Choo said HR Owen will be investing £14-15 million in the 5.2-acre property, which will serve as "a destination centre rather than just a showroom".
The vision for the site is to share the stories of its car brands and the technology they've developed, and it will have 500 car parking bays and secure storage for overseas customers who want to store their cars.
Rimac, founded a decade ago, has developed electric powertrains, autonomous driving systems and other technology that it now supplies to the likes of Porsche, Aston Martin and Hyundai Kia.
Only seven of Rimac's first electric hypercar, the Rimac Concept One, have been built, and one was famously crashed and destroyed by Grand Tour and former Top Gear presenter Richard Hammond in 2017.