Paul Rigby Group has opened a new MG Motor UK franchised car dealership within part of the conference centre at the brand's historic Longbridge vehicle production facility.
The SAIC-owned car manufacturer welcomed the latest addition to its UK retail network just over a month after announcing that the second phase of its 'Momentum & Growth' plan would involve a 130% growth in volumes during 2020, following-up a record 2019 with 30,000 new car registrations.
It plans to leverage its electric vehicle (EV) sales with the addition of a new C-segment contender – to join the existing ZS EV SUV in the line-up – and the expansion of its network to 120 sites by the end of the year to achieve the goal.
Commenting on the opening of Paul Rigby's new MG dealership, on Lowhill Lane, Rednal, Birmingham, sales manager Sam Rollason said: "We've seen MG deliver enormous growth over the last couple of years, offering customers true value-for-money across a range of well-built and well-equipped models.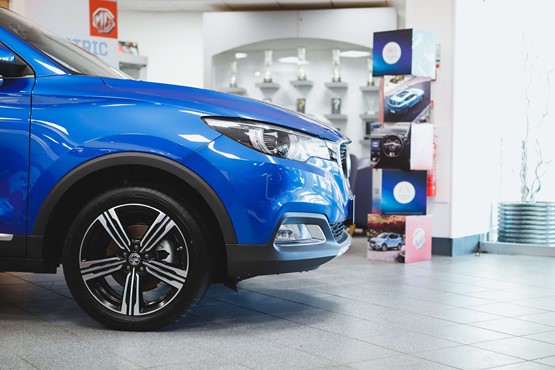 "As a group, we see the brand going from strength to strength and, with many new vehicles on the horizon, we're excited to continue MG's historic association with Longbridge."
As well as its new MG franchise, Paul Rigby Group operates Volvo Car UK franchises in Birmingham and Stourbridge as well as Geely's London Electric Vehicle Company (LEVC) taxi franchise in Birmingham.
David Allington, network development manager at MG Motor UK, said: "The appointment of Paul Rigby MG, as the latest addition to the MG dealership network, is a great asset for the brand and truly reflects the strong reputation that MG has built over the last few years.
"We've been keen to once again provide the UK's second city with a dependable, highly regarded MG retailer and the experience that Paul Rigby Group offers made them the perfect fit.
"We are continually looking to target further areas for expansion, as part of MG's ongoing Momentum and Growth mid-term plan and are on track to build a network of 120 sites by the middle of 2020."
MG Motor UK reached a landmark 100 UK retail sites with the opening of a new Stoneacre Motor Group facility in Doncaster last November.
Stoneacre opened its first MG location in Hyde back in February last year and had followed that up with the opening of new sites in Derby and Rochdale ahead of the Doncaster opening.
The appointments have continued in recent months, with Glyn Hopkin among them, the Romford-based retail group adding three new sites, and Chapelhouse Motor Group, which has added dealerships in St Helens and Southport earlier this month.
Paul Rigby's new MG Longbridge dealership offers customers a truly unique MG retail and service experience, however.
Visitors are able to view a small classic car museum which celebrates the history of the Longbridge factory as part of their visit.