MG Motor UK has opened its 100th UK car dealership with the opening of Stoneacre Motor Group's fourth franchised location with the brand at a new retail facility in Doncaster.
The fast-growing South Yorkshire-based AM100 retail group – it rose from 17th to 15th in the rankings as turnover rose to £1.06 billion last year – opened its first MG location in Hyde back in February and has since followed that up with the opening of new sites in Derby and Rochdale.
Daniel Gregorious, head of sales and marketing at MG Motor UK, said: "Reaching 100 dealer sites is a landmark for MG and I'm delighted that Stoneacre's fantastic site in Doncaster is the milestone dealership.
"Our partnership with Stoneacre is going from strength to strength and the new sites in Doncaster, Derby and Rochdale are already setting high standards in sales volumes and customer care.
"Our Momentum & Growth mid-term plan is on track to deliver a network of 120 sites selling twice as many cars, and Stoneacre will play a big role in helping us to deliver."
Stoneacre's enthusiasm for the brand, which claims to be the UK's fastest-growing car brand with sales up 36.2% to 10,187 (2018: 7,478) to the end of October follows its success with the launch of the zero-emissions ZS EV and coincides with the arrival of the new HS compact SUV.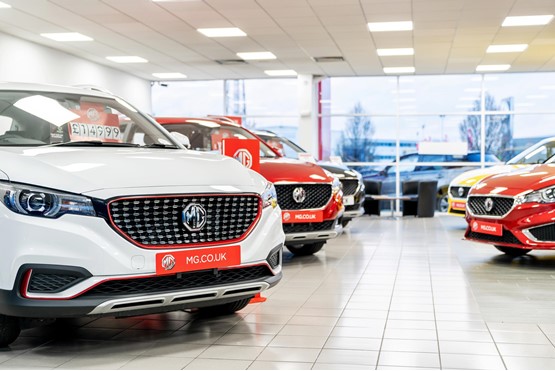 Philip Wade, Stoneacre Motor Group's franchise and development director, said: "Stoneacre opened its first MG site in Hyde at the start of the year and the customer response to the brand has been incredibly exciting.
"MG is a brand on the move and the introduction of ZS EV and the flagship All New MG HS to complement MG3 and ZS has brought a whole new dimension to the market and there's still more to come in the future."
Stoneacre's new MG dealership, on Barnby Dun Road, Doncaster, features a six-car showroom along with a pre-owned forecourt with space for up to 100 cars, while the service workshop boasts eight bays.
All Stoneacre MG sites benefit from the latest charging infrastructure for MG ZS EV customers and technicians are trained to service and maintain MG growing range of petrol and electric cars.
Wade said: "Our business operates 23 separate franchise car brands and in a short space of time, we have forged a really close relationship with the MG brand who are fully committed in supporting their network partners. We are proud to carry the MG name and look forward to building upon this year's successes in 2020 and beyond."