Car retailers across the UK were embracing the direct customer contact delivered by March's 20-plate new car handovers as coronavirus rendered Geneva's model showcases online affairs.
While car manufacturers were forced to make alternative plans for new car model launches that had been scheduled for the showcase automotive event at Geneva's Palexpo exhibition centre this week, following its cancellation due to the coronavirus outbreak, UK car retailers were able to drive their March sales as normal.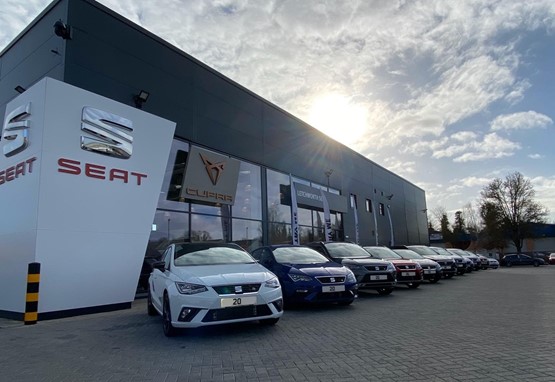 New for the latest 'plate change are models including the new Jaguar F-Type, Hyundai i10, Peugeot e-208, Ford Puma and Vauxhall Corsa e.
And while retailers in virus-hit China suffered a stagnation of sales during February, UK retailers took to social media to share the success of the footfall-driving newly-arrived number plate yesterday (March 1).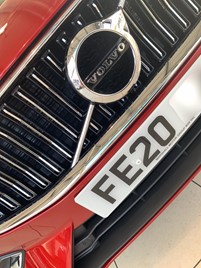 Letchworth Seat and Cupra were among those lining up cars ready for the March handovers, while Marshall Motor Group's Volvo Car UK dealership in Nottingham reported a strong start to the month, via Twitter.
While there was zero footfall at Geneva's Palexpo centre, however, OEMs were quick to come up with alternative arrangements to unveil their new models.
A statement issued by the Geneva Motor Show's organisers today (March 2) stated: "Traditionally, the Geneva International Motor Show is a showcase for the presentation of over a hundred world premieres.
"Despite the cancellation of the 90th edition of the GIMS, the organizers have decided to offer to the public, fans and the media – partly live – the streaming of the press conferences and presentations of the world premieres organized by the manufacturers in different locations.
"From Tuesday March 3, 2020, at 8am CET, the various events will be broadcast - and subsequently available on Video On Demand - on this platform."
Click here to visit the event's live broadcast platform.
Among the most hotly-anticipated product launches expected to take place at the Geneva Motor Show 2020 were those of: the Aiways U5; Audi A3 Sportback; Fiat's first EV, the 500e; Hyundai's new i20;Kia's new Sorento; the new Toyota Yaris; and Volkswagen's next generation of Golf GT models.
The event was cancelled last Friday, however, after the Swiss Government took the decision to ban events of more than 1,000 people to help contain the coronavirus outbreak.
An announcement was made by event organisers just four days before media from across the globe were set to attend the annual automotive expo, which attracts around 500,000 each year.
Maurice Turrettini, chairman of the event's Foundation Board, said that organisers accepted the decision of the Swiss government, adding: "We regret this situation, but the health of all participants is our and our exhibitors' top priority.
"This is a case of force majeure and a tremendous loss for the manufacturers who have invested massively in their presence in Geneva. However, we are convinced that they will understand this decision."