The NFDA has teamed-up with the SMMT to produce a car sales best practice guide drawing on the latest advice on COVID-19 coronavirus lockdown retail operations from Government and BEIS.
The guide, which takes into account this week's confirmation from the Department for Business, Energy & Industrial Strategy (BEIS) that click and collect car sales can be offered by dealers, outlines a series of comprehensive safety measures covering showroom interactions, vehicle demos and test-drives.
The National Franchised Dealers Association (NFDA) and Society of Motor Manufacturers came together to produce the guide a fortnight after the latter warned that a £8.2 billion hit already sustained by UK car manufacturing as a result of COVID-19 coronavirus factory shut-downs could get "much worse" without a rapid retail resurgence.
NFDA director, Sue Robinson, said: "It is positive that the automotive industry is working together to resume business as soon as possible in line with the government's guidelines.
"The guidance will allow automotive retailers to provide the best possible service in sales and aftersales while protecting staff and guests.
"Automotive retailers are resilient and will be working hard to overcome any challenges to safely welcome customers back to the showrooms."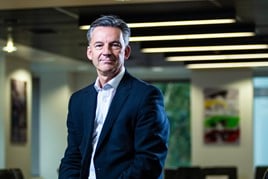 SMMT chief executive, Mike Hawes, said: "A healthy new car market is a barometer of a strong economy and, with mobility so crucial to our everyday lives, now is the time to allow showrooms to re-open their doors.
"This guidance signals that Automotive is ready to get back to work to support the government as it sets the wheels of the UK's recovery in motion, drive manufacturing and help get consumers and businesses safely back on the move in the latest, cleanest, high-tech vehicles."
PSA Group-owned Robins & Day confirmed today (May 14) that its entire network of 45 UK retail sites would be open by the end of this week.
The reopenings would be carried out in-line with a 'Safety First' audit conducted by the French carmaker and would deliver a full range of aftersales provision as well as click and collect and home delivery services for car buyers.
The NFDA and SMMT's 'Industry Guidance and Best Practice for Automotive Retail' document outlines comprehensive safety measures covering the entire customer experience, from booking appointments to showroom interactions, test drives, click and collect, part exchanges and aftersales.
It also includes advice on staff training, signage, sanitation and protective personal equipment (PPE).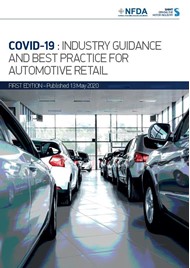 A joint statement issued by the NFDA and SMMT said: "Developed together with dealers and manufacturers, it is designed to complement government guidance for the overall UK retail sector, to help dealers of all shapes and sizes implement legal requirements as part of individual risk assessments in line with their unique business and customer needs.
"The news follows the publication of government guidance to help businesses across all sectors get back to work safely.
"While workshops and vehicle deliveries have been allowed to continue throughout the lockdown period, the closure of sales premises has had a devastating effect on the entire industry, with the new car market falling 97.3% in April.
"This forced factories across the UK, also impacted by lockdowns in global markets, to halt production, so the industry is now calling for car showrooms to be re-opened as a matter of urgency to help drive customer demand."
AM reported following Prime Minister Boris Johnson's address over changes to the COVID-19 lockdown guidance in England this week, that the UK's car showrooms are likely to join "non-essential" retail businesses in re-opening on June 1 if infection rates remain under control.
The NFDA and SMMT said that the automotive retail sector provides employment to more than 590,000 people and, with a turnover of around £200 billion, represents one of the key sectors of the UK economy.
"There are more than 40 million vehicles licensed in the UK, many of which may need servicing or replacing," the two industry bodies added.
To download a copy of the NFDA and SMMT's 'Industry Guidance and Best Practice for Automotive Retail' document, click here.