PSA Group-owned Robins & Day car retail group has announced that it intends to re-open its entire network of 45 UK car dealerships by the end of this week.
James Weston, chief executive of the AM100 group which sells vehicles from all PSA brands – Citroen, DS Automobiles, Peugeot and Vauxhall – said in a statement issued today (May 14) that the business wanted to reassure customers and employees that "their health and wellbeing is our highest priority".
Robins & Day's statement said that the decision to reopening all its sites and expand its current operations – to include vehicle maintenance and repairs, MOTs, parts distribution, and online sales with home delivery or click and collect – followed the issue of the latest Government guidelines and strict health and safety protocols by the wider PSA Group.
While its showrooms will remain closed until further notice, the group said that strict health and safety protocols would be put in place to protect customers and employees during the provision of a wider range of services.
AM reported following Prime Minister Boris Johnson's address over changes to the COVID-19 lockdown guidance in England this week, that the UK's car showrooms are likely to join "non-essential" retail businesses in re-opening on June 1 if infection rates remain under control.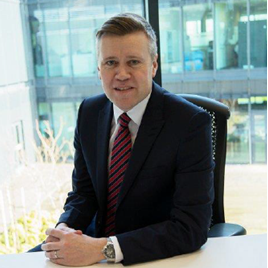 Weston said: "As we look to reopen all our UK sites in line with government advice, we wish to reassure both customers and employees that their health and wellbeing is our highest priority.
"Not only will we be implementing the government's guidelines, but also our own PSA Group health and safety protocols, which include our 'Safety First' audit.
"Only when we are satisfied that measures are established and fully adhered to, will our businesses reopen – in a safe and compliant manor.
"We are excited to be able to provide new and used car sales via click and collect or our delivery service during these exceptional times.
"Customers wishing to arrange a vehicle repair, service or MOT, or discuss buying a new or used car, can do so via our friendly remote bookings team."
Following government guidelines which ruled car repairs and MOTs as 'essential services' during the Covid-19 lockdown, Robins & Day had kept its five UK Parts Hubs open throughout April and progressively moved towards having 80% of its sites open by May 4 – operating aftersales services exclusively for NHS staff and other key workers.
By the end of this week all remaining sites will be reopened in-line with guidance issued by the Department for Business, Energy & Industrial Strategy (BEIS) this week, which confirmed that click and collect car sales were allowed, provided customers did not enter a showroom environment.
The PSA Group's 'Safety First' audit must be successfully completed by all sites prior to reopening, the group said.
The audit's required COVID-19 shielding actions include:
Staff monitoring of basic health, and the implementation of a subsequent 14-day isolation in case of any Covid-19 symptom – ensuring staff are safe to serve.
Social distancing measures around the dealerships, clearly marked.
Enhanced cleaning regimes of facilities – to maintain high levels of hygiene.
Specific routines for vehicle hygiene to protect employees and customers.
Allocated and timed appointments for vehicle drop off and collection – to maintain social distancing.
Staff adoption of PPE (gloves, face masks and safety glasses).
Robins & Day's UK-wide re-opening plans and provision of click and collect car sales comes almost two months after PSA Group UK's Citroen, DS Automobiles and Peugeot brands managing director, Alison Jones, told AM that she was planning around a 96% decline in new car sales during the UK's COVID-19 coronavirus lockdown.
#Jones, the recent recipent of Cox Automotive's Barbara Cox Woman of the Year Award, who also collected PSA Group's Manufacturer of the Year award at February's AM Awards 2020, said it was "really hard to predict" where the UK market would be by year-end and it would depend on how long the lockdown lasts.
Earlier this month the Society of Motor Manufacturers and Traders (SMMT) revealed that UK new car sales had declined by 97.3% under full lockdown conditions in April.