JCT600 has closed its Volkswagen UK franchised car dealerships in Rotherham and Newark following a decision made prior to the COVID-19 coronavirus outbreak.
The chief executive of the Bradford-based AM100 car retail group, John Tordoff, confirmed to AM that both dealerships will close their doors for the final time today (June 19).
Around 40 jobs will be lost at Newark's Northern Road facility after JCT600 failed in a bid to find a buyer for the business.
Many of the 35 staff based at Bawtry Road, Wickersley, Rotherham, are expected to move to the group's main Volkswagen and Volkswagen Commercial Vehicle businesses in Sheffield or its VW authorised repairer in Hillsborough, Sheffield.
Tordoff said: "We made the decision to close Rotherham late last year and the closure would have come a lot sooner had it not been for the lockdown period. We'd planned to close the site in Q1.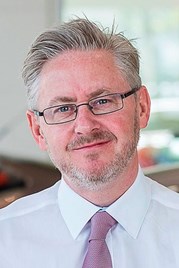 "It's just hard to make little businesses like Rotherham and Newark viable."
Tordoff indicated that efforts had been made to sell the Newark operation to the VW group's franchised operator in Lincoln, Vertu Motors, but this had ultimately failed.
He said that the closure of the two sites had been completed with the "full blessing and support" of Volkswagen UK.
Asked whether the closures were part of a network reduction exercise by the German brand, Tordoff added: "I don't think I'm speaking out of turn when I say that most brands are evaluating the size and scale of their networks."
He added: "The networks of the future there will be less sites, of a greater size, doing more business."
Last week JCT600 celebrated the busiest week of used car sales in its 74-year history after the easing of COVID-19 lockdown restrictions on England's automotive retail sector.
And Tordoff told AM that the group had improved on that result, with a new record order take across the business last week.
The business had topped up the pay of staff furloughed under the Government's coronavirus job retention scheme (CJRS) to 100% while its retail facilities were closed due to lockdown and Tordoff said that his teams had returned "all guns blazing" on June 1.
He said: "We made the decision to top-up wages early on and I'm so glad we did that, it went a long way in supporting employees and fostered a great deal of goodwill.
"They've come back all guns blazing. They seem keen to repay us for that gesture.
"I think many people might have thought we were mad to ask for record performance from just 70% of the workforce that are back in the workforce having returned from furlough, but that is exactly what they've done. It's been a phenomenal re-start."
In May last year JCT600 published a record set of annual financial results for 2018 after the car retail group's turnover rose 2% to £1.28 billion and profits held flat in what was described as a "challenging year".
Used vehicle sales proved to be the group's key performance driver, with sales up 9% in a market which delivered a 2.1% decline overall, according to a statement issued by the group.