Swansway Motor Group has reported a 42% decline in pre-tax profits in its 2019 annual financial results after completing a restructure in which it "eradicated" its loss-making car dealerships.
The Crewe-based AM100 car retail operation said in a statement issued this week that it had delivered a £4m (2018: £6.9m) profit before tax to December 31, 2019, alongside a 2.3% decline in turnover to £731m (2019: £748m).
Its net assets grew by 5% to £31.9m in the period.
It is the third year in a row that turnover has declined within the business, following 2018's £32m decline from a high of £779.9m in 2017.
The family owned and run operation said that it had undertaken a full review of their business in 2019 which resulted in franchise disposals and a management team restructure, the costs of which are reflected in the results.
Restructure
Swansway withdrew from the Fiat, Abarth and Alfa Romeo franchise – closing its sites in Chester – and also closed its Honda dealership in Rochdale during the trading period.
Since the 2019 trading period it has also served notice on Citroen, which it currently represents in the city.
Commenting on the group's 2019 performance Peter Smyth, director of Swansway Group, said: "2019 was a challenging year as we expected, and trading was made even more difficult by WLTP and RDE.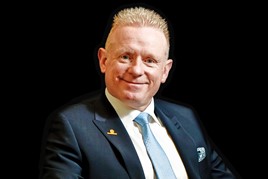 "These issues were especially challenging for some of the German manufacturers, which form a large part of Swansway, so we had to take action quickly.
"After a thorough review, we took the decision to eradicate our loss-making businesses and restructure the management team."
John Smyth, director of Swansway Group, added: "The business restructure we undertook came at a cost which is reflected in the 2019 results.
"Even with the COVID-19 global pandemic, we've had a positive start to 2020 thanks to the restructure we did last year and Q1 profits for 2020 are ahead of our expectations."
Expansion
Swansway Group operates ten franchises and a non-franchise division, across 23 retailers, from Birmingham in the Midlands to Carlisle in the North, employing over 1,000 people.
While the group has closed sites in its recent restructure, it has also expanded into new areas.
Just last week AM reported that Inchcape had continued its recent string of UK dealership disposals with the sale of its Oldham Volkswagen car franchise to Swansway.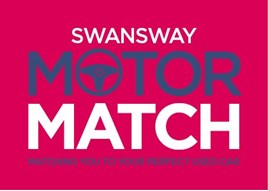 The group has also expanded its Motor Match used car operation to four locations and added a Van Match, specialist commercial vehicle dealership in Liverpool to its portfolio.
Peter Smyth told AM that the group now operates no loss-making retail location and expects its 2020 profits to be ahead of 2019's.
"So far we have been delighted with our 2020 trading in light of the challenges that we've faced," he said.
"Following the restructure, we are in a good position and would look to add franchises if opportunities came up with the right premium brand partner which would offer our used car operations the right calibre of part-exchange going forward."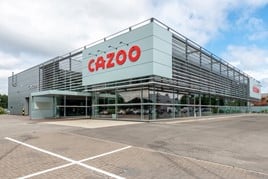 Cazoo recently opened its first physical location – one of its 16 Customer Centres to be opened during the remainder of 2020 – in a former Swansway dealership in Manchester.
Peter Smyth said that the infrastructure that his family-run group already has in place positions it well to deliver better value then the likes of the online retailer, however.
"We have quality part exchange vehicles coming into our business and the infrastructure to deal with customers in an efficient way, as they want to be dealt with," he said.
"I believe we can offer better value as a result."