Volvo Car UK retailers were among high-performing UK car dealers celebrating their "best September ever" after overcoming the challenges of the COVID-19 pandemic to recover with record sales.
Following in the spirit of the message communicated in the current 'Smashing September Together' edition of AM magazine, the Swedish premium brand showed signs of making a strong recovery from a market stalled for more than two months in the COVID-19 lockdown.
And they weren't the only ones, with other retailers starting to recruit on the back of a large-scale surge in car buying activity throughout the month.
Matt Galvin, Volvo Car UK's director of commercial operations, took to LinkedIn to share his joy at the effort made by Volvo's UK franchisees.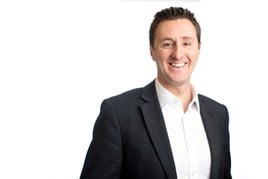 "Wow, what a September we've just had at Volvo in the UK," he said. "A record-breaking September in new and used car sales with over 12,000 units sold through our fantastic retailer network."
"A massive thank you to our retailers and to the team at VCUK for working tirelessly to deliver these outstanding results, I couldn't be more proud.
"Here's to more success in Q4... Bring. It. On."
Globally, Volvo reported that its sales volumes were up 4.8% year-on-year during September, with 67,636 sold during the month.
According to data compiled by lead management experts at Dealerweb this week, new car orders leapt 15% year-on-year last month as used car orders increased by 10.5% on September 2019.
Average sale prices increased by 13% for new vehicles, £31,726 and 4% for used cars to £19,518, it said.
Yorkshire-based Volvo Car UK retailer Clive Brook Group was one premium brand franchisee who utilised the key number plate change months' introduction of the new 70-plate to deliver an impressive September sales result.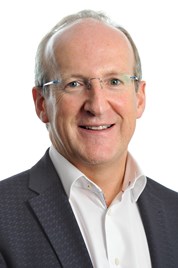 Managing director, Clive Brook, who likened car retail's response to the COVID-19 crisis to "starting a completely new business with your hands tied behind your back" in April, said that he was "delighted" to announce that his business had experienced its "best month ever" – its was formed in 2008 – as it experienced the kind of performance that many would have only dreamed on just a few short months ago.
He said that his business, which has sites in Bradford and Huddersfield, had seen its highest ever number of new and used car deliveries in a month alongside its highest ever number of hours sold in both workshops.
"Our Huddersfield Team led the way with over double the number of cars sold in September last year and have now sold more new cars than we achieved at this point last year in a market 30% down so far this year," said Brook.
"With both dealerships in the top 10% in the UK for customer retention, having recovered a significant amount of customers who couldn't return in the lockdown and then grow our Service visits too.
"We've achieved this with the very best engaged teams with a fantastic attitude to ensure our company achieves, exceeds, survives and grows."
Leeds-based Suzuki, MG and Mitsubishi retailer Luscombe Motors is keen to recruit a new member of sales staff following a month of high activity at its multi-brand retail site.
Just four months after taking on the MG Motor UK franchise, managing director Robin Luscombe said that the business is achieving 400% of its sales targets and is in need of reinforcements to cope with demand.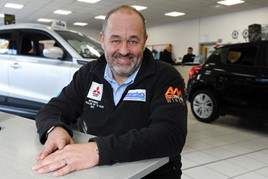 "Following an absolutely amazing month and quarter, we require another sales exec to add to our team," he said.
"Just to give you an idea what the potential is, we delivered 295 cars between a sales force of just six execs and three managers, so if you want a share of 42 sales per person in a month, get in touch."
MG Motor UK this week re-asserted its position as the UK's fastest-growing car brand.
In a statement issued on Tuesday (September 29), the brand revealed that it had already beaten its 2019 sales targets, with car number 13,076 to be registered in 2020 – an MG ZS EV – sold by Richmond Motor Group in Guildford – reaching its new owner.
At the end of August 2020, MG's registrations were up 32.5% year-on-year in a market that was down 39.7%.