Inchcape's car retail revenues declined 17% during Q3 despite a 'stronger than expected' COVID-19 recovery from its operations in the UK and Europe.
Group revenues were £1.9bn in the period from July 1 to September 30, with an overall reported decline of 19%, a trading update from the AM100 PLC revealed this morning (November 5).
On an organic basis – sales growth in operations that have been open for at least a year at constant foreign exchange rates – Inchcape reported year-on-year growth in retail of 5%, however, after a vehicle sales and aftersales operations recovered strongly from the COVID-19 lockdown restrictions in the UK, Europe and Russia.
The results were published as Inchcape continues to implement a cost restructuring programme targeting more than £90m of annual savings.
It also comes amid speculation that it is poised to dispose of its Cooper BMW division - adding to a series of disposals over the past 18 months - with Vertu Motors poised to invest in the German premium brand's UK franchise.
Inchcape is driving forward its plans for a restructure to be completed by Q1 next year after reporting a 36% decline in overall revenues and pre-tax losses of £188 million in the first half of 2020.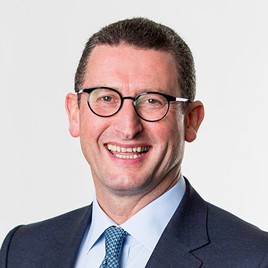 Commenting in today's trading update, Inchcape Group chief executive, Duncan Tait, said: "Our Q3 results came in ahead of expectations, despite some continuing disruption caused by COVID-19.
"Whilst encouraged by how our business has rebounded, we are mindful that the pandemic situation remains dynamic.
"During the quarter we observed an improving trend across our new, used and aftersales revenue streams, and continued to outperform market volumes.
"We also saw a quarter-on-quarter improvement in gross margin, resulting in a stable margin versus prior year.
"Supported by the highly cash-generative nature of our business model, the group's financial position was further strengthened."
Tait said that Inchcape's strategic cost-saving measures were "firmly on-track" and should be completed in early 2021.
Inchcape acknowledged that the COVID-19 crisis – and new mitigation measures imposed in the UK – made for an uncertain trading outlook for the final two months of the year.
But Tait added: "Looking ahead, I am excited about the opportunities to build on the foundations laid by my predecessors, accelerate our growth in distribution, and to be more ambitious with our use of data and digital.
"We are making good progress with the strategic priorities and look forward to updating you at our full-year results."