Vertu Motors has begun recruitment for a BMW and Mini car retail division expected to result from the completion of a multi-site dealership acquisition during December.
The AM100 PLC confirmed last month that it is in discussions over the acquisition of "a number of BMW dealerships" following speculation that Inchcape is set to sell a number of its Cooper BMW sites.
Speaking to AM on the day of the announcement a spokesperson for Inchcape insisted that the PLC "does not comment on speculation" when asked about the multiple potential site disposals.
Preparations have now been stepped up for Vertu's move into a partnership with the German premium car franchise, however, with publication of a job advert for an aftersales director.
The advert, which appears on the Vertu Careers website and offers a salary of up to £90,000-per-annum depending on experience, states: "In December 2020 we plan to enhance our already successful UK motor retail business by acquiring a number of BMW and Mini dealerships in North Yorkshire and the North East of England.
"We are recruiting now for the role of BMW Divisional Aftersales Director to join the newly formed and experienced divisional team. This is a great opportunity to join Vertu Motors in a senior role at the outset of our next period of our growth."
Suggesting that development of a wider BMW division leadership team is already well underway, the advert states that the new aftersales director will be "reporting directly into the BMW Franchise Director", adding that the role forms part of "a strong divisional team who will work together to set and drive the direction and strategy for the BMW and Mini dealerships."
Vertu Motors' growth strategy was boosted immensely by a trading update published on October 7 which revealed that the group's COVID-19 recovery had accelerated the AM100 PLC to a £19m profit in Q2 to reverse a £14.3m Q1 loss and deliver an overall profit in a challenging period for automotive retail.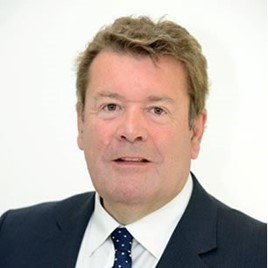 Group chairman Andy Goss, meanwhile, said that "a strong balance sheet will allow a new period of expansion to commence", delivering a business of "greater scale".
At Inchcape, series of car dealership disposals over the past 14 months, meanwhile, were followed by news of a global cost reduction exercise targeting £90m in annualised savings for the retail and distribution business.
Back in August 2019 Inchcape Retail UK chief executive James Brearley denied plans to cut the group's UK retail portfolio by around a fifth, branding the suggestion as "speculation".
However, that month brought Inchcape's disposal of seven sites to Group 1 Automotive and Motorline for a combined sum of £21m, which was followed by its £100m sale of Inchcape Fleet Solutions (IFS) to Toyota, last October.
James Brearley Inchcape UK In January this year Citygate Automotive confirmed its acquisition of Inchcape Retail's Volkswagen dealerships in West London and Twickenham and September saw the sale of Inchcape's Oldham Volkswagen car franchise to Swansway Garages, a month after AM revealed that Arden was poised to acquire its Cooper BMW and Mini car dealerships in Tunbridge Wells.
Speaking to AM in August, Inchcape Retail UK managing director, James Brearley, said that the group's sale of its Tunbridge Wells BMW and Mini dealerships to Arden had come as part of a "strategic withdrawal from the South East and Kent".
He said: "There were a few raised eyebrows when we started to sell some of the sites we did in the South East last year, but there were businesses down there that we were struggling to make money from."